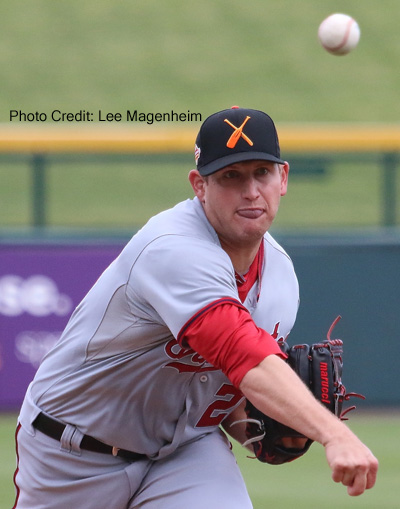 Salt River scored early and often as they extended their win streak to six as they doubled up Mesa, 12-6.
John Simms made his third start and went five strong innings, giving up one run on a solo HR in the 1st and five hits total. He walked none and struck out three, tossing 61 pitches with 41 going for strikes.
Wirkin "For The Weekend" Estevez was the first man out of the bullpen and pitched a 1-2-3 sixth but failed to retire four batters faced in the 7th as he issued three walks and hit a batter for a run. Abel De Los Santos let in another with a sacrifice fly then struck out two to minimize the damage.
Estevez's line: 1IP, 0H, 2R, 2ER, 3BB, 0K, HBP
De Los Santos's line: 1IP, 0H, 0R, 0BB, 2K, 3-1 IR-S
Drew Ward was the sole Nats bat in the lineup. He went 0-for-3 with a walk and RBI via a sacrifice fly while batting ninth and playing 3B, where he had four assists and no errors.
The Rafters host Mesa tonight in Salt River, then play second-place Scottsdale tomorrow night.