2020 Minor League Season Officially Canceled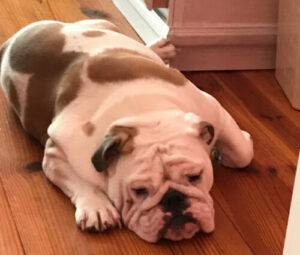 Late yesterday afternoon, the official word came down that MLB will not be supplying players to its affiliates this year, canceling the 2020 season.
Like the revelation of incompetence within the current administration, this is hardly a shock. The writing has been on the wall… the floor… the ceiling for months now.
Though they had to be publicly shamed into doing so, the Nationals will pay a pittance to the minor-leaguers through what would have been the end of the season. Nineteen teams will pay their players through Aug. 31 or later, but two—the Diamondbacks and the Angels—have not committed beyond yesterday. BA has the full breakdown
Roughly two weeks ago, I got word that there would be no AFL. At the time, it was thought there would only be some sort of program in the Florida spring training complexes. It's probably safe to say that that won't happen either.
So now what?
The current PBA expires in September. Last October, MLB announced it would contract the minors beginning in 2021. The "hit list" began with 42 teams and allegedly teams have been moved on and off that list ever since.
As I've stated in the comments, the pandemic will accelerate what was the endgame all along: to buy back teams from minor-league operators for pennies on the dollar.
Rob Manfred Lite, er, MiLB President Pat O'Conner admits as much while noting there is a bill in Congress for a "lifeline loan program" beyond some of the payroll protection and other bailout monies that are due to expire at the end of this month.
But even Stevie Wonder can see that the odds of that happening are nil. As they always do, the millionaires (MiLB) will have to get in line behind the billionaires (MLB) even if Congress passes another bailout.
Thus, the question becomes how soon do teams sell or fold? Advertisers and fans are going to come asking for refunds. Vouchers and make-goods might keep money from having to be paid out
now but that's money that won't come in later.
It's already clear that teams owned (fully or partially) by MLB won't be contracted. What's not clear is which teams or locations they covet. And that's still under the presumption that the plan is still for four full-season leagues and one short-season in the ST complexes. It could be fewer.
So the longest offseason ever will drag on and we'll be left to ask: How many horrible years can we cram into one? (NSFW).