N.Y. Times Releases MLB's "Hit List" for MiLB in 2021
Locally, the Hagerstown Suns and Frederick Keys are among the targeted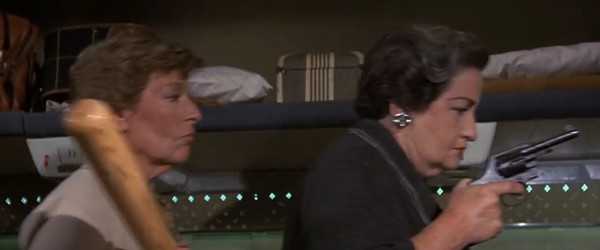 About a month ago, MLB leaked released a proposal to contract the minors to 120 teams starting in 2021, i.e. with the next PBA agreement with the NAPBL. Yesterday, the N.Y. Times released what even its genteel writers are calling "the hit list."
Some of the proposed carnage is expected – the entire Pioneer League (8 teams), nine of the ten Appalachian League teams (Pulaski, the league attendance leader, was spared), and nine of the 14 New York-Penn League teams (four of the top 5 draws, plus West Virginia, were excluded).
But some of it is surprising: The Erie Seawolves and Binghamton Rumble Ponies from the Eastern League (nos. 10 and 12 in attendance), the Jackson Generals (no. 9) and the Chattanooga lookouts (no. 5) from the Southern League, and the Frederick Keys from the Carolina League (the #1 draw in 2019). Just one of the oft-derided California League teams was listed: the Lancaster JetHawks, which plays in a 1996-built stadium, and only two from the low-revenue, low-attendance Florida State League (Daytona and Kissimmee).
Joining them locally on the chopping block are the Hagerstown Suns (not a surprise, since they're outdrawn by HS football teams in MD, middle school teams in PA) while two other teams in the Sally were listed – the West Virginia Power (no. 12 in attendance) but also the Lexington Legends (no. 5).
I am aware that attendance is not a perfect indicator, especially since so many teams lie about it like Agent Orange (and I don't mean Rusty Staub), but it does seem to be a common thread. But it also makes the exceptions really stand out (like Frederick, Chattanooga, and Lexington). Geography seems to explain some survivors, like the Black Bears over the Power, but is that enough to (seemingly) favor Pulaski over Frederick?
Overall, it seems odd that four AA teams, four High-A teams, and six Low-A teams are on the hit list while twelve "shorties" have been spared. The N.Y. Daily News is reporting that the Brooklyn will take the place of Binghamton. Does that mean Aberdeen will replace Frederick? West Virginia for Erie?
Like a preschool art class, it gets pretty messy pretty fast trying to figure out how this might work.
What does appear certain though, is that some lawsuits may be filed if this turns out not to be, as some believe, merely a negotiating tactic to get minor-league operators to shoulder more costs and kick back more money.
For example, as noted in a separate NYT story, the Minnesota Twins threatened to take away the team from Elizabethton (TN, pop. 14,000) if it didn't pony up $1M to renovate the clubhouse. Lawsuits have been filed for far less, so it's not difficult to imagine at least a dozen cites, towns, or counties filing suit over monies spent based on the promises made, express or implied.
I expect (hope) more to come out this week, especially from the boys in Durham.