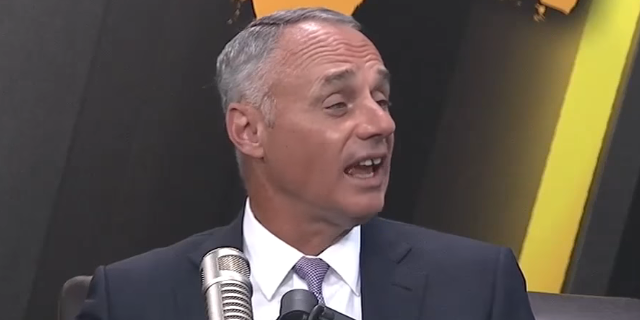 Just when it looked like that perhaps we'd hear nothing more about the contentious negotations between MLB and MiLB over the former's contraction plan, two articles surfaced last night. Like last call at small-town bar on a Tuesday night, it ain't pretty.
Josh Norris of Baseball America has the story on MiLB's response to MLB's "Road House" stance—my way or the highway, natch—and while it's highly recommended that you read it top to bottom, the "money shot," is this one:
MLB's stance that they are subsidizing MiLB teams is wildly inaccurate. MLB teams do pay for players, coaches and staff in MiLB along with certain player-related expenses of MiLB players and staff. MLB teams own these players' contracts, assign where they should play, and realize the value of those future MLB players, either directly or as assets with value in a trade to another MLB organization. Ironically, almost 30 years ago, MLB demanded in a PBA negotiation that MiLB sever its employer/employee relationship with all players and took unilateral control of player contracts, benefits, rights and assignments, effectively removing MiLB from the player business.
Bill Shaikin of the L.A. Times has the story on MLB's retort: MLB threatens to walk away from Minor League Baseball. Like MiLB, MLB has accused its counterpart of "a take-it-or-leave-it, status quo approach," but then complained about the details being leaked. An anonymous owner summed up MLB's disingenuity:
Rob is attempting to decimate the industry, destroy baseball in communities and eliminate thousands of jobs, and he's upset that the owners of the teams have gone public with that information in an effort to save their teams. That's rich.
As you might imagine, there is a bit of a Mexican standoff here. MLB has the players, MiLB has the facilities. Yes, there are some exceptions, but in the case of the latter, almost all of these were paid for (and now maintained) by taxpayers. Hence, MiLB appealing to Congress for help.
Indeed, Congress is the Mother Nature in this fight between the Miser Brothers. And Manfred has his panties in a bunch because he wants no part of being dragged in front of TV cameras to be humiliated by both sides of the aisle. Even a Representative or Senator from Florida can look good while making MLB look bad.
Ultimately, I still believe the short-term outcome will be that the "ticket tax" – which generated more than $20M last season according to Norris – will be raised and MiLB will probably have to concede some procedural points. MLB wants PDCs to be longer than two years and the PBA to be shorter than seven. Three and six seems like the obvious compromise.
In the long term? Well, I have to agree with Maury Brown of Forbes (via Twitter):
The PBA expires Sept 15th. Could see them be ready for 2021. I really do. Would be shaky for a bit, but ultimately I think the long game is total control front to back like the NBA eventually did with the G-League. Own all the affiliates.
With less leverage and higher costs, team valuations will most likely go down. And that's when MLB can start buying teams. In the meantime, it can reduce costs.
My final comment is to wonder if MLB fully understands that it will also have to start buying and maintaining stadiums, too? Because I can't see minor-league cities and counties being willing to build the way they were 25 years ago, and after this, they're certainly not going to be willing to pay for renovations.