AFL Update: Nov. 10, 2023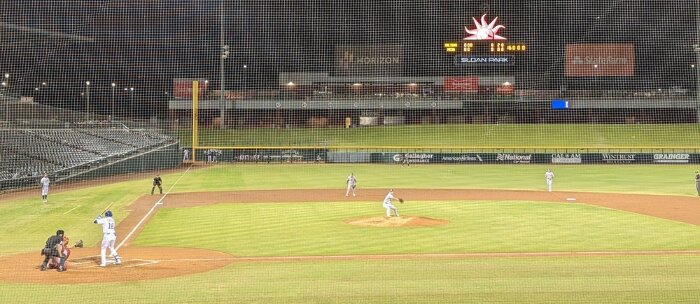 Robert Hassell led off with a walk, stole second, and scored on a one-out single by Jimmy Crooks to give the Scorpions a 1-0 lead in the top of the 1st.
It was all downhill from there as Mesa tied it in the bottom of the 1st, added two in the 2nd, and one more in the 4th to hand Scottsdale a 4-1 loss to end the regular season.
Hassell, who started in center field, rounded out the Scorpions' three-hit barrage with a two-out single in the 8th. He was the only Scottsdale batter to reach base twice.
Trey Lipscomb was the only other National to appear in the game. He was 0-for-4 with two strikeouts while batting cleanup and playing third base.
Tonight, it's a rematch of the season opener as the Javelinas (15-14-1) visit the Scorpions (15-14-1) to determine who will play the Saguaros for the AFL title. Starting pitchers have not been named, but it's worth noting that DJ Herz last pitched on Sunday and Thad Ward a week ago today.