AFL/Offseason Update: Nov. 11, 2023

After one inning, it was 9-0. After two, it was 9-7. Halfway through, it was 9-9. The final was 12-9. If you knew without clicking through that link to the boxscore, that the Scorpions were the ones to blow a 9-0 lead over the Javelinas in the AFL Semifinal, then you've been here awhile.
Peoria somehow managed to score 12 times on just six hits. Sure, three of those left the yard, accounting for six runs, but only one of them was a grand slam. Eight walks didn't help. Neither did two errors, though only two Javelinas runs were unearned.
The good news is that no Washington pitchers were involved in this meltdown, which should surprise you at least a little.
The usual suspects did appear in the game, batting 5-6-7 in the Scottsdale lineup:
Israel Pineda started behind the plate and went 2-for-5 with an RBI, a GIDP, and two strikeouts. He was 0-for-1 throwing out baserunners.
Robert Hassell manned left field and was 1-for-4 with a walk and a run scored. He fielded the only ball hit his way, a single in the top of the 2nd.
Trey Lipscomb was the second baseman reached base three times on a single, walk, and a two-out double in the 9th. He committed a two-out, two-run error that tied the game at 9-9.
For the second straight year, the Nats' contingent lost the play-in game.
TRANSACTION UPDATE
As predicted, LHP Matt Cronin made it through waivers and was outrighted to Rochester along with OF Jeremy De La Rosa. The 40-man deadline is this coming Tuesday. As noted in the comments, Washington is going to have to DFA some more guys by this coming Tuesday to make room for offseason pickups, not to mention the upcoming Rule 5 Draft.
Earlier this week, we noted the minor-league free agents (MLFAs). A few have since re-signed:
SS Jordy Barley
C Geraldi Diaz
RHP Luis Reyes
RHP Carlos Romero
I think it may be safe to say the Reyes is the pitching equivalent to Adrián Sanchez, who spent 15 seasons in the Nats organization from 2007-2022. If he sticks, next season will be Reyes's 11th with Washington.
# # #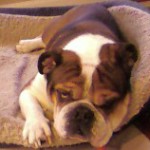 With the Nats done in the desert, that's a wrap on 2023 – we're officially into the '23-'24 offseason. For those keeping score at home (what is wrong with you?), that's the end of Season Thirteen, and No. 11 with pics from Lee.