AFL Update: Oct. 29, 2023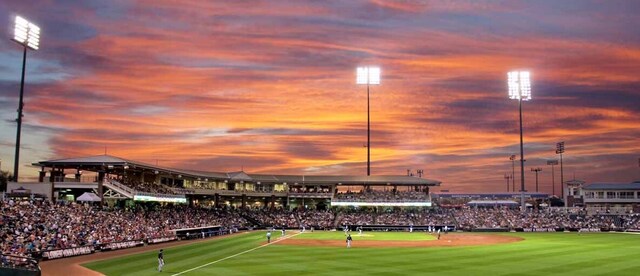 Trey Lipscomb's RBI single in the top of the 4th erased an early 1-0 deficit but that's the closest the Scorpions would get as the Saguaros doubled 'em up, 4-2 last night in Surprise.
Lipscomb, who batted 5th in the Scottsdale lineup, would finish the game at 1-for-3 and get off the Interstate for a .203 BA. Defensively, he had just one assist.
Robert Hassell was the Scorpions' leadoff man and played left field, where he snagged two lineouts and chased down a double. At the plate, he was 1-for-3 with a run scored.
Israel Pineda batted third and caught the game but went hitless in three trips to the plate.
The two teams will rematch tomorrow in Scottsdale.