AFL Update: Oct. 26, 2023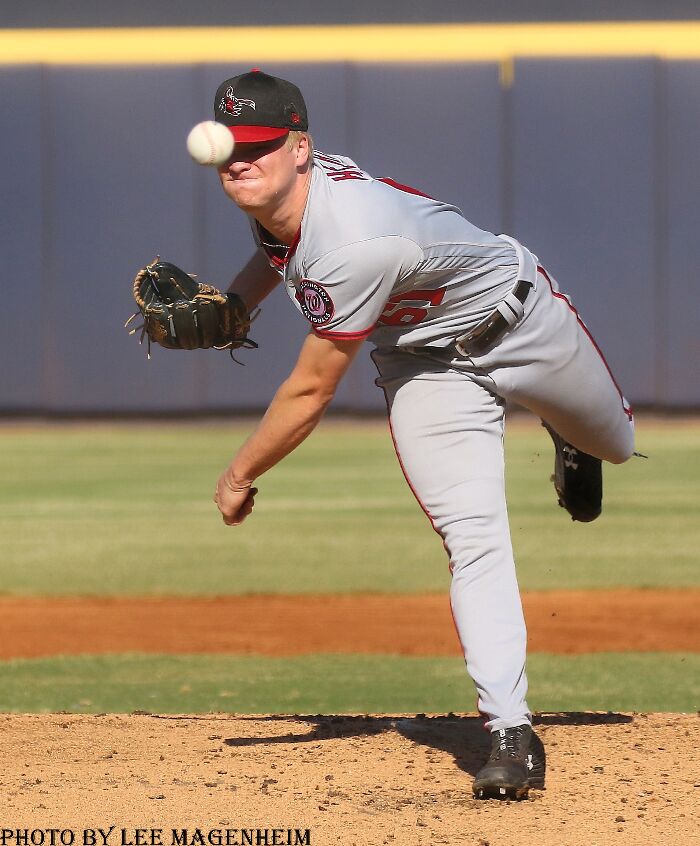 The Scorpions broke a one-run game open with a five-run 3rd as they roasted the Javelinas, 13-4 to stop a two-game slide.
DJ Herz (pictured above) made his fourth AFL start but was Mr. Hyde this time, allowing three runs on four hits (one HR) over four innings. He walked two and struck out four and was credited with the win.
Robert Hassell was the only National to appear in the lineup for Scottsdale. He started in left field and went 2-for-5 with a run and two RBI while making two putouts on defense.
The Scorpions are off until tomorrow night, when they return to Scottsdale to host the Salt River Rafters.