AFL Update: Oct. 25, 2023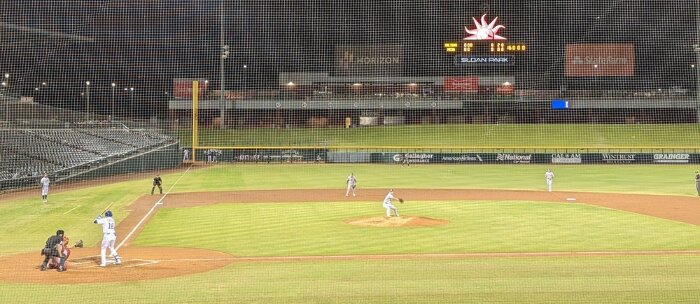 Mesa scored in four of its first five "ups" and cruised to a 5-2 win over Scottsdale.
Three Nationals appeared in the game:
Israel Pineda started behind the plate and went 1-for-3 against the Solar Sox baserunners and 0-for-3 with a walk and a strikeout against the Mesa pitchers as the Scorpions No. 3 hitter.
Trey Lipscomb was the Scorpions shortstop and batted eighth. He had two putouts, two assists, and two errors in the field while going 0-for-4 at the plate.
Jack Sinclair worked around a leadoff single to pitch a scoreless 8th inning and lower his fall ERA to 3.00.
Scottsdale (11-8-1) visits Peoria (10-8-1) this afternoon. DJ Herz is expected to make his fourth start of the fall.