Nats "Win" No. 2 Pick in '23 Draft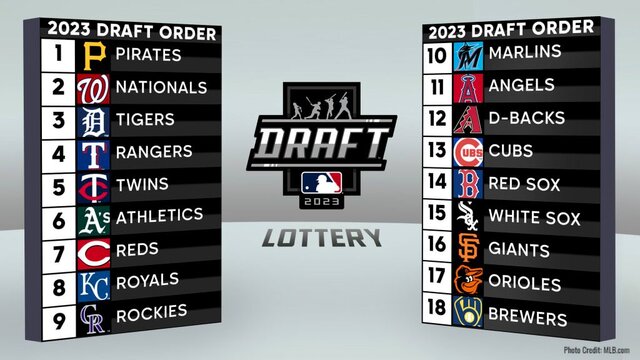 While some fans may lament not getting the top pick, it could have been worse. Just ask our perennial (annual?) trade partners in Oakland.
The actual draw took place prior to the MLB Network special, which you can read about here. TL;DR – the Twins getting into the Top 5 was quite the coup when you look at the maths. Conversely, the Phillies and Padres took a tumble from where they would have been in the old system (#20 to #29 and #21 to #27) vs. the new.
In other words, it looks like the new system may work by making tanking much less certain a "strategy." Why the italics? Because I'm not convinced the MBA's and Ph.D's won't find an inefficiency. Why the quotes? Well, you might remember when Stan Kasten all but admitted the Nats were losing for Harper.
Who might the Nats go for with the #2 pick? I'll leave that to Mr. Boss. Plus, the names and/or the order in which they should be considered will only change 97 times in the next seven months.
Tonight is the Rule 5 Draft, which will be like a fart in the wind in the big scheme of things. Will the Nats actually take the pick? If so, which Diamondback will they select? Or will they trade it? Or make a trade after making the pick?
Stay tuned. Tomorrow's post might be the last for a while, given how offseasons have gone the past few years.