Nats Take Thad Ward in Rule 5 Draft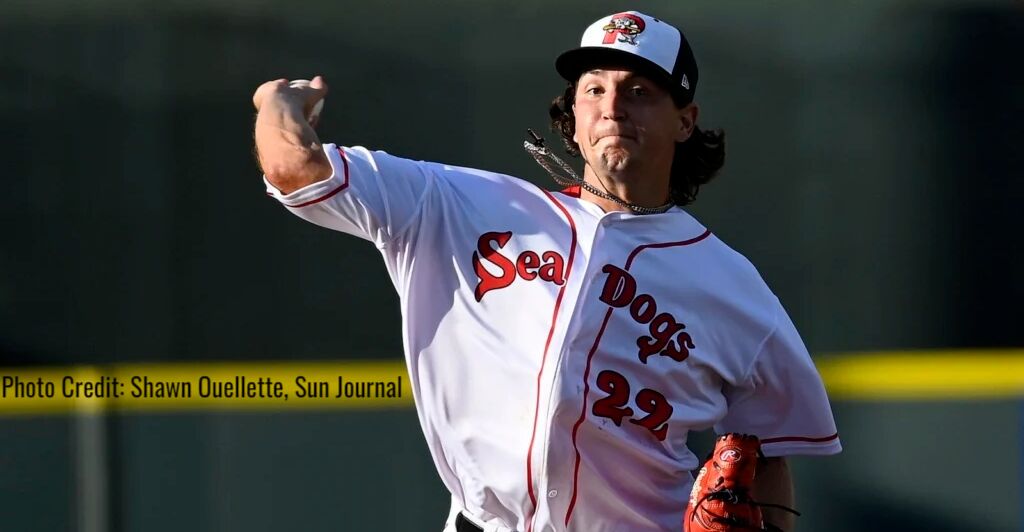 For the first time since 2010, the Nats made a selection during the MLB phase of the Rule 5 Draft, taking Boston Red Sox minor-leaguer Thad Ward.
Ward, who will fit right in having already had Tommy John surgery last year, made 13 starts across four levels in 2022. He posted a line of 2.28/2.69/1.15 with 66 strikeouts and 19 walks over 51⅓ innings. Ward is expected to be hidden in the bullpen used in long relief, with the goal of keeping him on the 26-man roster through 2023 and under team control for the next five years.
Scouts describe Ward as a wormburner with a low-90s sinker and a "sweepy" low-80s slider. He can also throw a four-seamer, a cutter, curve, and change. Ward, who turns 26 next month, was drafted in the 5th round of the 2018 Draft out of the University of Central Florida.
The Nats passed on the rest of the Rule 5 draft, with 15 players taken in the MLB phase and 67 selected in the Minor-League phases. That included Josh Palacios, who split time between Rochester and Washington last summer after he was claimed on waivers from Toronto in April. Palacios will now try to make it back to The Show in the Pirates organization.
# # #
A couple of, um, minor items from his eminence at Ballpark Digest to pass along:
● MLB will require all minor-league facilities to have foul-pole-to-foul-pole netting by 2025. As much as I'd like to think this is about safety, even Stevie Wonder can see this is about limiting liability – even if most of those lawsuits fail.
● Ballpark Digest Editor/Publisher Kevin Reichard gets credit where credit is due by attending "both sides" of the Winter Meetings. As you might imagine, the MiLB side is far more subdued. Facility standards are still unclear, aside from MLB wanting more and more upgrades (see above), though MLB has given teams an additional year to comply.
Reichard notes that MLB is foisting many of its national promotions onto MiLB (e.g., the horrible Marvel uniforms) without regard to cost. Plus, he says there's an overall feeling that MLB is unwilling to sign off on the kind of promotions that have made MiLB unique, if not fun. At some point, the experience will be so homogenized that the only difference may be the cost.