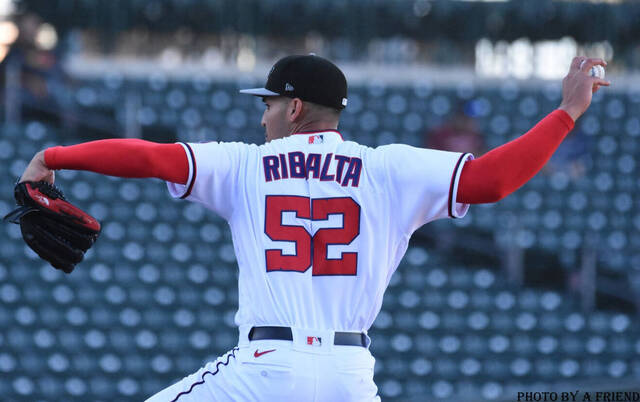 The National League went to town on the American League with six runs in the bottom of the 5th as they won the coveted (well, no, not really) Fall Stars Game, 9-3.
Both Nationals named to the roster appeared in the game.
● Drew Millas (who else?) was the N.L. starting catcher. He singled with two outs in the 2nd in his first at-bat, then beat out a would-be 4-6-3 DP in the 5th. He scored on a double by Pittsburgh's Nick Gonzalez. Millas was lifted from the game in the top of the 6th.
● Orlanda Ribalta was the seventh N.L. pitcher, pitching in the… wait for it… the 7th. He gave up a two-out double but put the fire out with a grounder to third to end the inning. The 24-y.o. Cuban-American threw 12 pitches, eight for strikes.
The Peoria Javelinas return to action tomorrow as they host the Glendale Desert Dogs.