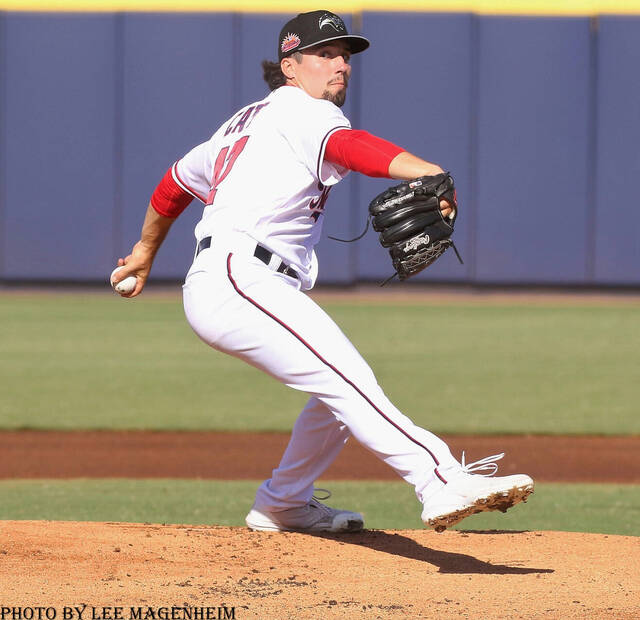 Glendale broke open a 1-0 game with six-run 5th inning en route to a 9-3 win over Peoria.
You probably already guessed from the pic above that Tim Cate took his fourth loss in five appearances, as he was bitten by the Desert Dogs for seven runs (three earned) on five hits (one HR). He walked three and struck out three over two and 2/3rds innings of relief, throwing 53 pitches with 29 for strikes.
Brady Lindsly (below, left) took over for Millas behind the plate and did not commit an error. At the plate, the Nats' 2020 4th Rd. pick went 1-for-3 with a walk to improve his Fall line to .182/.310/.182 in seven games.
Will Frizzell (below, right) was the DH again and went 0-for-4 with two whiffs, which lowered his Fall line to .200/.200/.200 (5-for-25). For what it's worth, Frizzell hasn't appeared on defense since July 28. Not that the Nationals have a history of trying to hide or deny injuries…
The loss drops the Javelinas to 13-14, tied with the Scorpions for third place. This afternoon, they visit the first-place Saguaros (18-10).