AFL Update: Oct. 30, 2022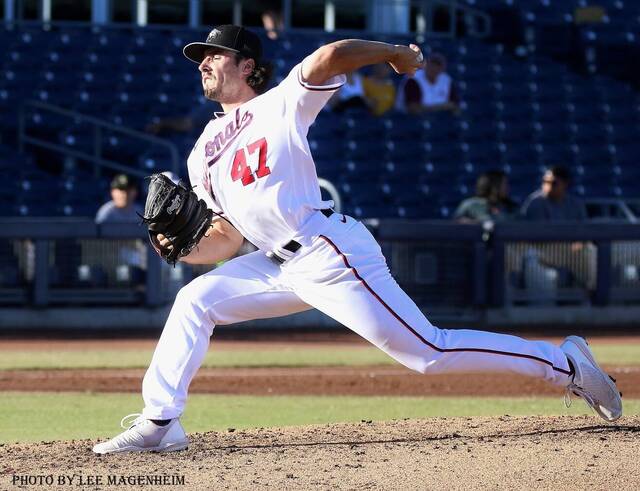 Just two of the six Javelinas escaped damage in a 15-4 defenestration by the Rafters.
Alas, Tim Cate (pictured above) was not one of them. In fact, he bore the brunt of the assault. The 25-y.o. southpaw gave up seven runs on ten hits (no HR!) and two walks over three innings to lose for the third time this Fall. He threw 68 pitches to 20 batters and 44 of those went for strikes.
Lucas Knowles also pitched but was dinged for a run on a two-out walk followed by a double in the 7th. The 24-y.o. had come on to stop the bleeding in the 6th, hitting a batter before rolling a grounder to strand a runner. He finished the 7th to retire four of seven batters faced.
Yasel Antuna (pictured below) batted ninth and played left field. He struck out twice and flew out to left, but with a runner on third who came in to score, that would be a sacrifice fly and an RBI. He's now batting .192 for the Fall.
Peoria is off for the next two days. They'll visit Glendale on Tuesday, then remain home on Wednesday, Thursday, and Friday. This weekend is the (predetermined) Fall Star festivities in Mesa, including a HR derby on Saturday and the exhibition on Sunday.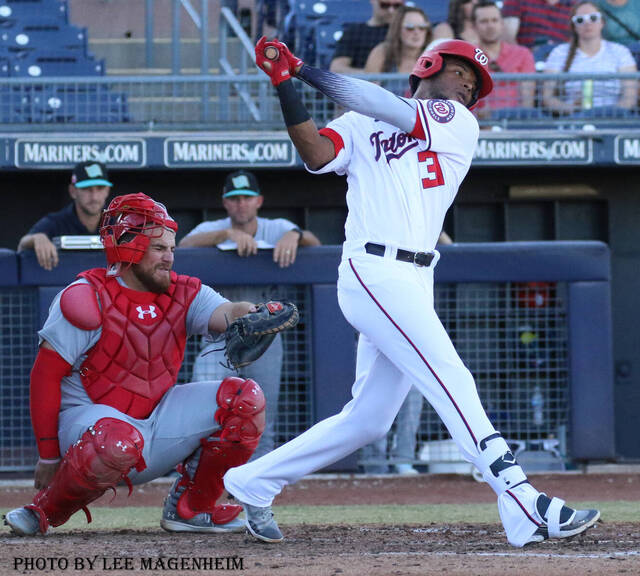 No, the catcher isn't foolish. Antuna fouled off the pitch off his mask