AFL Update: Oct. 21, 2022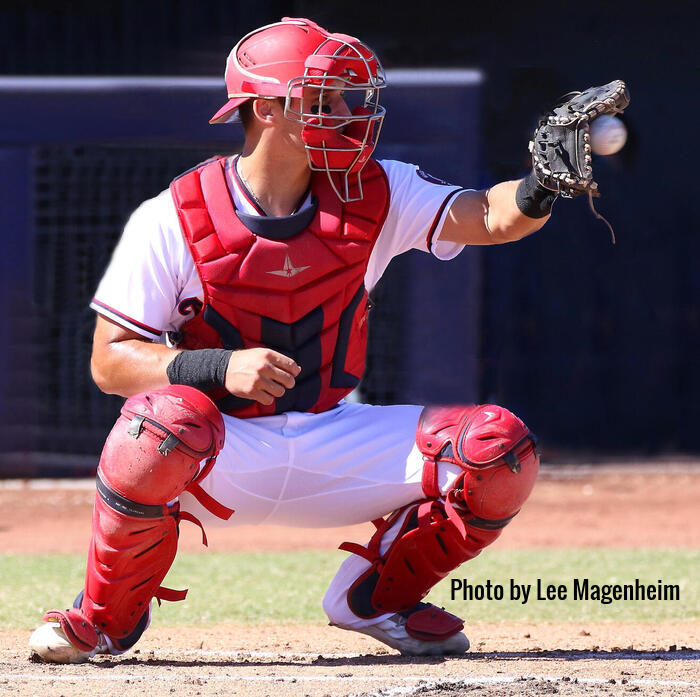 Drew Millas (pictured above) doubled with one in the bottom 9th for his third hit and second RBI but got no farther than third base as the Javelinas dropped their fifth straight game, 4-3.
Millas also had a safety in the 1st and an RBI single in the 5th to go 3-for-5 on the afternoon, improving his Fall line to .375/.412/.706. Defensively, he threw out one of three basestealers.
Lucas Knowles (pictured below) also appeared in the game. He struck out five of seven batters faced over two innings but also gave up a one-out solo HR in the 6th that proved to be the deciding run. That still lowered his Fall ERA from 7.11 to 6.48 as he's given up six runs on five hits (two HR) over eight and a 1/3rd innings across six appearances.
Peoria (7-9) heads to Mesa (7-7) this afternoon.