AFL/Offseason Update: Nov. 19, 2021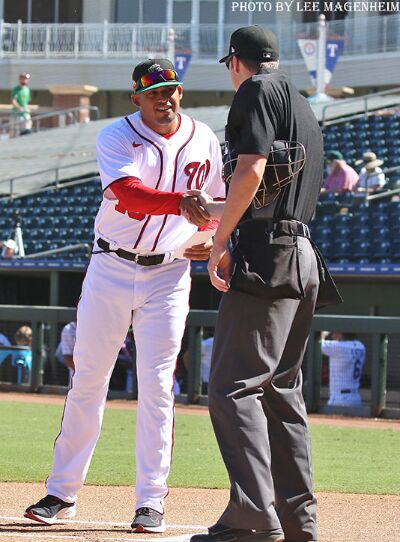 Eudrys Manon did his best imitation of a Washington reliever, allowing all three inherited runners to score and two of his own on a grand slam as the Sagauros blew a 6-1 lead in the 7th for a 7-6 loss to the Javelinas
Two Nationals were in the Surprise lineup:
Jackson Cluff led off and played shortstop, going 2-for-3 with two RBI and a stolen base, and racking up four putouts and two assists (both on DPs) in the field. He was also ejected in the bottom of the 7th, presumably for chirping from the dugout as he was on septuple deck.
Drew Millas was the Sagauros DH and went 0-for-3 with a strikeout
Surprise (16-12) wraps up the regular season with a matchup against first-place Glendale (17-12). Until the two losses to the Javelinas, the Sagauros had controlled their own destiny. Now, Surprise needs to win and a Peoria loss to Salt River to play in tomorrow's AFL Title game against the Mesa.
# # #
MLB REVEALS MiLB HOUSING POLICY FOR 2022 AND BEYOND
In a looooooooooooooooooooooooooooooooooooooooooooooooooooooooooooooong overdue move, MLB has revealed details of its Minor League Housing Policy, which is actually quite comprehensive and (*gasp*) reasonable, including:
• MLB teams must provide housing accommodation options located at a reasonable, commutable distance from the ballpark.
• Bedrooms must contain a single bed per player, with be no more than two players per bedroom at all PDL levels.
• Accommodations must be furnished.
• MLB teams will be responsible for basic utility bills at team-provided living arrangements. The Housing Policy will only apply to players under a Minor League UPC.
• Players shall be entitled to receive housing accommodations any time they are directed to report but will always retain the right to opt out of the team-provided housing.
While this may end or severely diminish the host family arrangement that, quite frankly, should really never have been necessary in the first place, it will undoubtedly improve the living conditions of most minor leaguers – 90% of the players will probably be covered by this new policy. Exceptions include players with MLB contracts or making more than $20K per month.
BA poked a little at the edges, noting that married players may have to choose between being separated or opting out of the team-provided digs, but also pointed out a bigger-than-Oprah benefit – "leases often remained in a player's name after they were promoted or demoted, requiring them to pay for their lease at their previous level in addition to their new level."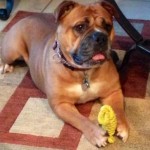 Now, with players prohibited from signing leases, they need only move out of their housing at Level X before moving into their housing at Level Y. This is confusing to me, as I have been conditioned by a decade-plus of hearing, reading, and seeing the living conditions – some even in the comments section from players' family – and therefore never expecting them to improve. Even if half of what they have promised comes to fruition, it will be a massive improvement.