AFL Update: Nov. 18, 2021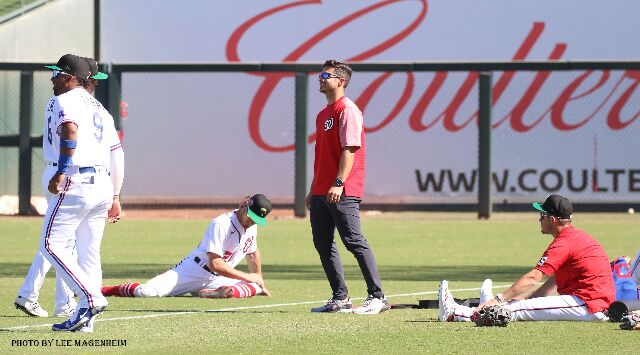 Jake Means' two-run HR in the 7th was all Surprise could manage in a 5-2 loss to Peoria – the eighth in the stretch of the Sagauros' last 13 games.
Three Washington players were in the starting lineup, and one pitched in relief:
Jackson Cluff struck out in each of his first three ABs before leading off the 8th with the sixth and final hit for Surprise. He was kept busy on defense with four putouts and four assists, including the pivot of a 4-6-3 DP.
Drew Millas went hitless again to exit off the Interstate (.196) but collected two more walks to bring his fall total to 12 in 15G. He had five putouts on defense, including a play at the plate, and threw out one of two basestealers.
Israel Pineda was the DH but was 0-for-3 with a walk and two whiffs.
Todd Peterson worked around a walk in the 9th to put up a goose egg on 12 pitches, eight for strikes.
The two teams rematch this afternoon at the same time, the same venue. For those wondering, we have no idea what the health or status of Cole Henry is. Lee's pic above was not taken yesterday.