From the Archives: July 7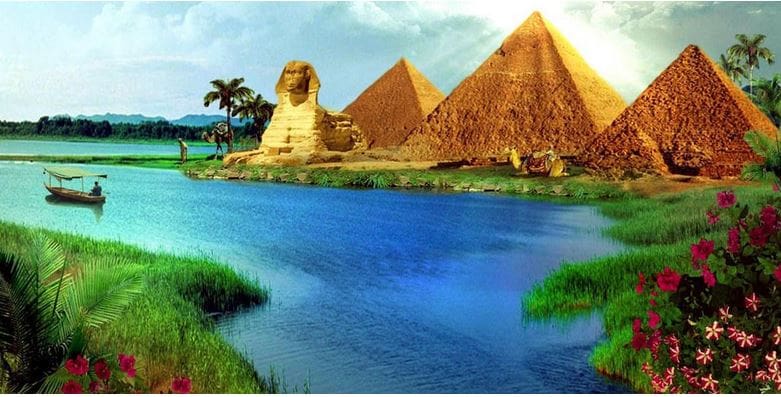 We're less than a week into Summer Camp and foreseeable problems have been legion. Yesterday Washington GM Mike Rizzo canceled workouts and criticized MLB, drawing the ire of der fuh, er Commissioner Rob Manfred, presumably after his daily swim (above). Meanwhile, the Fredericksburg Nationals confirmed they will host the "taxi squad" workouts.
Syracuse 3 Pawtucket 2 – 2015
• Ross (W, 2-1) 5IP, 2H, 0R, 2BB, 4K
• Valverde (SV, 5) 1IP, 0H, 0R, 0BB, 2K
• Turner 3-4, SB
• Butler 1-2, 2B, BB, 3RBI
Dan Butler drove in two with a double in the 3rd and got the Homer Simpson RBI in the 6th as the Chiefs completed a three-game sweep of the PawSox with a 3-2 win. Joe Ross won his second AAA game with five shutout innings, giving up two hits and two walks. Jose Valverde pitched a 1-2-3 ninth for his fifth save. Trea Turner led the Syracuse hit column with a 3-for-4 night.
Harrisburg 3 Bowie 2 – 2012
• Tatusko (W, 2-2) 5IP, 6H, R, ER, 2BB, 5K
• Nelo (SV, 11) 1IP, 0H, 0R, 0BB, K
• Walters 1-4, R, HR, 3RBI
• Perez 3-5
With a three-run home run, strong pitching, and a little luck, Harrisburg completed its sweep of Bowie with a 3-2 win, its sixth straight triumph. Zach Walters only went 1-for-4, but the "1" cleared the batter's eye in dead CF with two aboard in the 4th inning. Spot starter Ryan Tatusko turned in five innings, allowing just a run on six hits and two walks while striking out five to earn his second win. A quartet of relievers followed, combining for four scoreless innings despite issuing four walks. Bowie had baserunners in every inning but the 9th, in which Hector Nelo set 'em down in order to notch his 11th save.
Potomac 9 Frederick 5 – 2011
• Demny (W, 6-7) 7IP, 6H, 4R, 4ER, BB, 3K, HR
• Nelo 1IP, 0H, 0R, BB, 2K
• Bloxom 2-4, 2B, BB, 3RBI
• Hood 2-4, R, 2RBI
What's that clicking noise? That's the sound of the Potomac offense running on all cylinders, pumping out another big inning for a 9-5 comeback win over Frederick. A six-run eighth turned a 4-3 deficit into a 9-4 lead, making a winner of Paul Demny who sent seven innings for the second straight start to win his team-leading sixth game. Nos. 3-4 hitters Destin Hood and Justin Bloxom combined for four hits and five RBI. Potomac is now in first place by a ½ game over the Keys.
Hagerstown 6 Delmarva 3 – 2013
• Lee (W, 3-2) 5IP, 3H, 3R, 2ER, 3BB, 9K, HR
• Henke (H, 4) 3IP, 1H, 0R, 0BB, 1K
• Severino 2-5, 2B, 2RBI
• Mesa 2-5, R, RBI
A four-run second erased an early 1-0 deficit as the Suns doubled up the Shorebirds, 6-3. Starter Nick Lee struck out a season-high nine batters over five innings, though he gave up three runs (two earned) on three hits and three walks. Travis Henke pitched three scoreless for the hold and Gilberto Mendez pitched around a hit in the 9th for the save. Pedro Severino and Narciso Mesa both went 2-for-5 to lead the Hagerstown attack. The Nats liked Lee so much they drafted him twice – once in the 38th Rd. (2010), again the 18th Rd. (2011). Alas, the southpaw from… wait for it… Texas just couldn't stay healthy during his Nats career, which ended with a non-displaced elbow fracture during Spring Training in 2017. His career-high in IP came in 2013 with 91 in 19G, 17GS. Despite converting to relief in 2014, Lee spent significant time on that DL that year but still managed to work his way up the ladder to Harrisburg and earn a 40-man spot in 2015. The Nats DFA'd him the next summer but still invited him to ST in 2017. Lee spent parts of two seasons with the KC T-Bones of the American Association and one in the Mexican Leagues before he was released last August.
Auburn 1 Lowell 0 – 2016
• Mills (W, 3-1) 5IP, 1H, 0R, 2BB, 4K, WP
• Harmening (H, 2) 2IP, 0H, 0R, 0BB, 1K
• Noll 2-2, 2B, BB
• Perkins 1-3, R, BB
Four Doubledays pitchers combined on a two-hit shutout of the Spinners, 1-0. McKenzie Mills walked two and allowed the first Lowell hit over the first five innings to earn his third win. Russell Harmening tossed two perfect frames for the hold, his first. Kevin Mooney worked the second Spinner single and a walk in the 8th as he also earned a hold. Angher Cespedes set 'em down in order in the 9th for save no. 3. Blake Perkins led off the Auburn 1st with a single, took third on Dan Johnson's safety, and scored on fielder's choice. Jake Noll singled, doubled, and walked in his NYPL debut to pace the 'Days six-hit, three-walk offense. A college-senior pick in the 7th Rd. out of Fla. Gulf Coast Univ. in 2016, Noll played three levels in his first pro season and made it to High-A by August 2017, AA by June 2018. He became an anomaly in March 2019 by making the Opening Day roster as an NRI. He was recalled three times last season and played eight games for the big club, including starts at both 1B and 3B.