From the Archives: July 10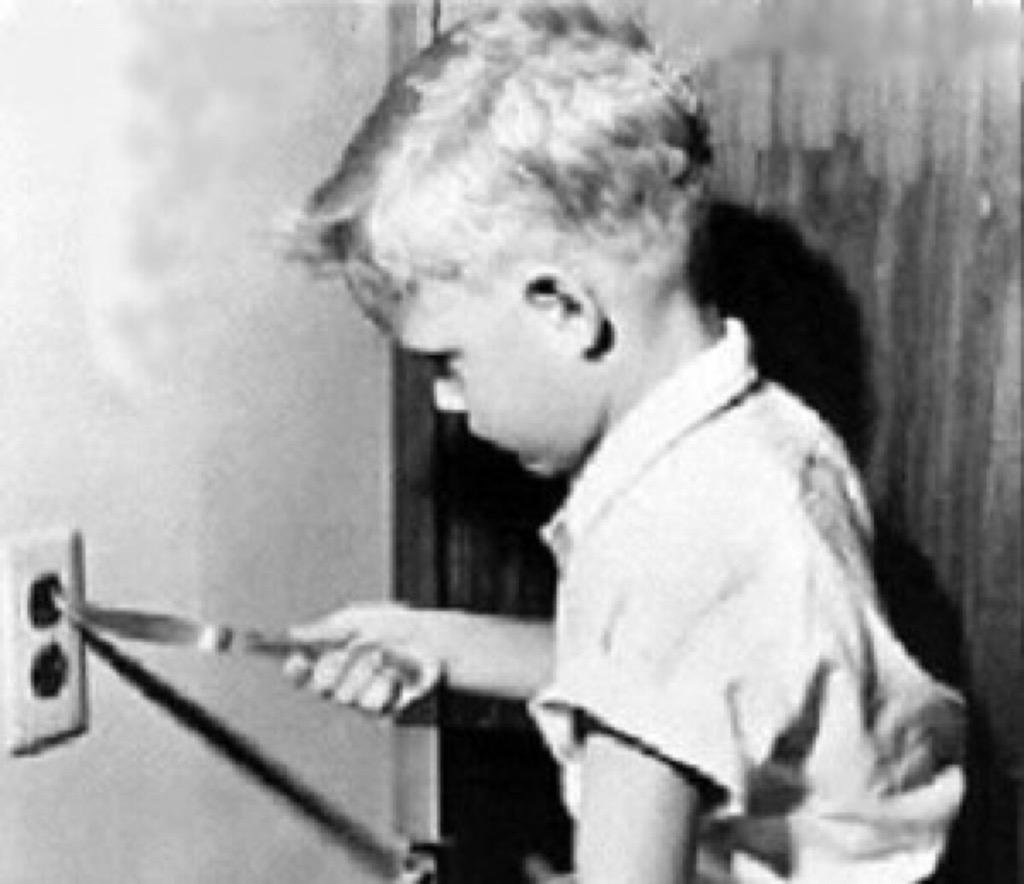 Few can compete with the current administration in terms of incompetence and ignorance, but MLB is making a run at the former and Cowboy Joe West is going after the latter.
Buffalo 6 Syracuse 2 – 2013
• Rosenbaum (L, 5-7) 5⅔ IP, 7H, 5R, 3ER, 3BB, 2K, HR
• Mandel 2IP, 0H, 0R, BB, 2K
• Perez 2-4, 2B, OF assist at 2B
• Espinosa 1-3, BB, 0K
• 87-minute rain delay to start
A pair of two-run rallies in the middle innings broke open a 1-1 game as Buffalo defeated Syracuse, 6-2. Starter Danny Rosenbaum suffered his fourth loss in as many starts, charged with five runs (three earned) on seven hits, including a two-run HR in the 6th. The 25-y.o. southpaw walked three and struck out two. Eury Perez and Danny Espinosa combined for three of the six Chiefs hits while Will Rhymes accounted for both runs with an RBI groundout in the 2nd and a solo shot in the 7th. 2013 would be the final year for longtime farmhand Jeff Mandel, who rocketed from SS-A to AA in three seasons but then stagnated at AA and AAA from 2010 to 2014. His best season was in 2009 with a 12-6 combined mark between Potomac and Harrisburg with an ERA of 3.38 and a WHIP of 1.21 in 25GS, but a telling marker of just 5.3 K/9IP.
Harrisburg 2 Bowie 0 – 2014
• McGregor 4IP, 1H, 0R, 0BB, 3K
• Bates (W, 1-1) 3IP, 4H, 0R, 0BB, 2K
• Benincasa (SV, 3) 1IP, 0H, 0R, 0BB, K, HBP
• Taylor 2-3, R, 2B, BB
• Skole 2-4
The Harrisburg Senators pitching staff formed the Committee on Beating Bowie Badly last night. Scott McGregor, Colin Bates, Paul Demny, and Robert Benincasa combined to shut the BaySox out 2-0 on six hits and no walks. McGregor, a recent pickup from the AAA Memphis St. Louis affiliate, put aside his season-long struggles to hurl four shutout innings to lead the charge. Michael "Senate Majority Leader" Taylor continued his assault on the Eastern League by scoring the Sens first run in the 1st after singling to start the offense for Harrisburg. An Adrian Sanchez RBI single to score Jason Martinson in the bottom of the 4th provided some helpful breathing room.
Potomac 7 Fayetteville 6 (10 inn.) – 2019
• Raquet 5IP, 5H, 4R, 4ER, 2BB, 3K, 2HR, HBP
• Bartow (W, 1-2) 1IP, 0H, 0R, BB, K
• Freeman 3-5, R, 2B, RBI
• Meregildo 2-4
• Banks 1-3, 2R, 2B, 2BB, RBI
Jakson Reetz delivered a two-out, two-run, game-tying single in the 9th to enable Potomac to walk off in the 10th, 7-6, and sweep the rain-shortened series. Nick Raquet went the first five and gave up four runs on five hits, including two homers, while walking two and fanning three. Cole Freeman reached base three times with two singles and a double as did Nick Banks with a double and two walks; both drove in one to lead the P-Nats attack. This would also prove to be the final season for Nick Raquet, who topped out at High-A with two mediocre seasons but was nevertheless sent to the AFL that fall. Despite being lefthanded and 3rd Rd. pick still under team control, the Nats cut him loose this past February.
Hagerstown 10 Delmarva 8 – 2015
• M. Sanchez 2IP, 4H, 5R, 4ER, 0BB, 0K, HR
• Cooper (W, 2-2) 2+ IP, 5H, 2R, 2ER, 0BB, 3K
• Napoli (SV, 4) 1IP, 0H, 0R, 0BB, 1K
• Carey 2-3, R, 2-2B, 2BB, 2RBI, CS
• Page 2-3, R, BB, 2RBI
• Read 2-4, 2B, 2HR, 2RBI
The Suns scored nine runs over 5th, 6th, and 7th innings to dig themselves out of a 6-1 hole and take a 10-6 lead. The Shorebirds rallied for two in the 9th but fell, 10-8. Mario Sanchez started but was sent packing after two innings, dinged for five runs on four hits, including a three-run HR in his second and final inning. Andrew Cooper got the win in relief while David Napoli stranded a runner in the 9th and shut the door for his fourth save. D.K. Carey, Matthew Page, and Raudy Ready each had two hits and two RBI for Hagerstown. Page had been promoted from Auburn the day and would remain in Hagerstown until late in the 2016 season. He would finish his career in Potomac as a backup 1B/LF and .225/.302/.307 across 80G.
Auburn 13 State College 12 – 2017
• DeRosier 4⅓ IP, 4H, 3R, 2ER, 3BB, 3K
• McKinney ⅔ IP, 4H, 6R, 6ER, 3BB, 1K, 0HR
• Engelbrekt (W, 1-1) 3⅓ IP, 1H, 0R, BB, 3K, 1-0 IR-S
• Encarnacion 3-7, R, 2B, 2RBI, OF assist at 3B
• Je. Baez 2-4, 2RBI
• Bogetto 2-6, 2B, 2RBI
Jeremy McKinney may have taken the "someday you could be pitching out of the bullpen in DC" speech a little too literally as he failed to hold a six-run lead in the 9th and retired just two of nine batters faced. Max Engelbrekt stopped the bleeding and pitched three more scoreless and was rewarded with a "W" as Kameron Esthay smacked a pinch-hit HR to give Auburn a 13-12 win in 12 innings. Matt DeRosier started and gave up the first three State College runs on four hits and three walks over four and a 1/3rd innings for the no-decision. Randy Encarnacion led the 'Days 15-hit parade with two singles and double while driving in two. Encarnacion, a.k.a. Randy Novas, was a five-tool player and key cog in the 2013 G-Nats juggernaut (49-9), hitting .349/.437/.523 in 34G as an 18-y.o. For some reason, he repeated the GCL in 2014 and only appeared in 23G, with his production dropping precipitously (.959 OPS to .582). He was finally sent to the NYPL in 2015 and promoted to the Sally in 2016 but dropped down to Auburn again for 2017 where he was released four days shy of his 23rd birthday.