Offseason Update: Oct. 4, 2019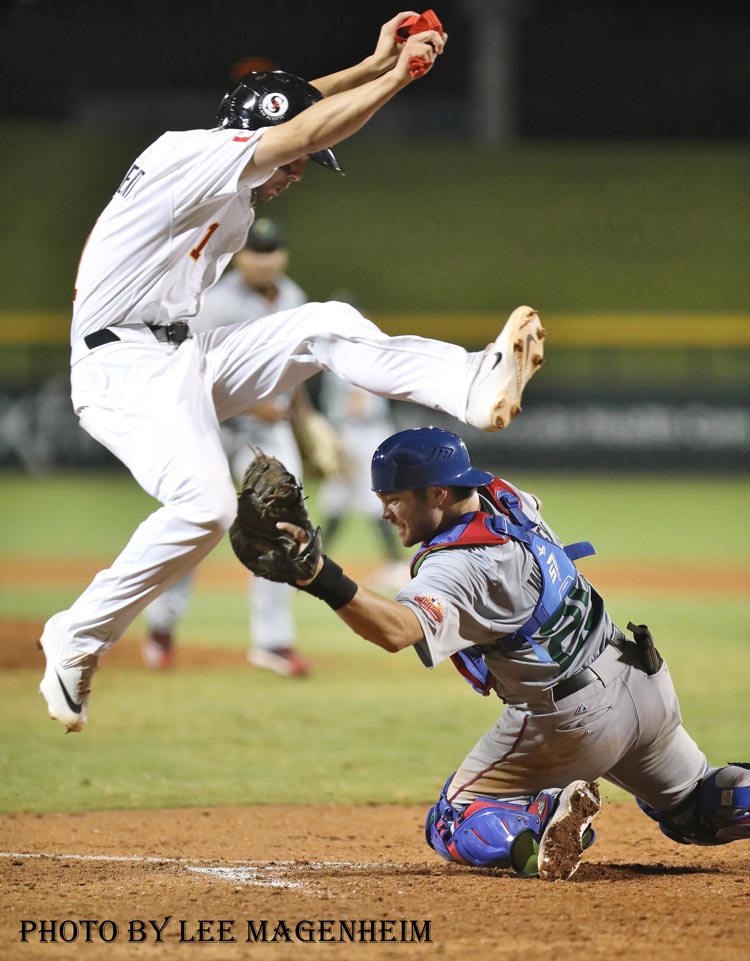 An off day in Arizona, but some bonus coverage from Lee from Wednesday night. With runners on second a third and one out, a grounder to first forced a throw home. Mesa's Ernie Clement dashed home and tried to vault Surprise catcher Matt Whatley but gets tagged for the second out. Jacob Condra-Bogan bore down with runners on the corners and got the third out.
TRANSACTION UPDATE
RHPs Michael Blazek, Justin Miller and LHP Matt Grace all declared free agency.
NO NATS IN BA SALLY LEAGUE TOP 20
A mild shock as the boys in Durham elected not to do their usual double dip with Tim Cate.
NEW TEAM NAME FOR HIGH-A AFFILIATE
Stay tuned to "the Twitters" or on "Insta" tomorrow morning (~11 AM).