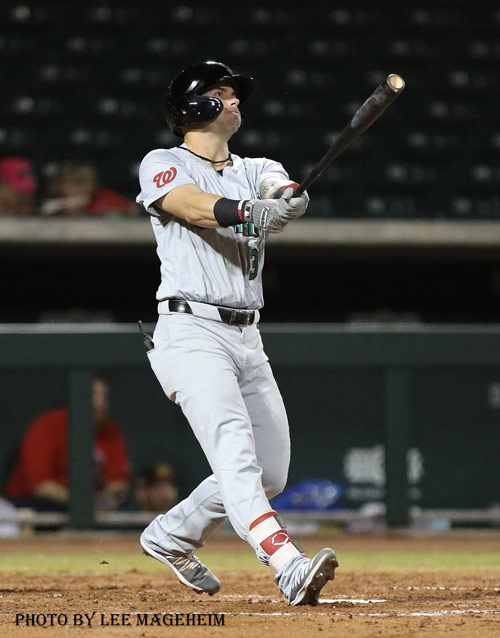 Nick Banks's second HR in as many games sparked a four-run rally that turned a 6-3 deficit into a 7-6 lead that the Sagauros held for an 8-7 win.
Banks was the sole position player from the Nats contingent to appear in the game, as he batted sixth and played right field. His HR was his only hit on the night as he finished 1-for-4 with two strikeouts and two RBI (sac fly). In the field, he field two flyballs and two singles.
Jacob Condra-Bogan pitched the 9th and Cordero'd through for his third save. After striking out the first batter he faced, he let up a single, issued a walk, and then threw a wild pitch to put the tying run on third and the winning run on second. He got a grounder to first base for a play at the plate for the inning's second out and then struck out the fifth batter he faced to end the game.
Our eyes in the desert and staff photographer Lee passes along word that Garcia's injury was to his groin but that the 19-y.o. expects to return to the lineup tomorrow. That matchup will be the Desert Dogs visiting the Saguaros in Peoria.