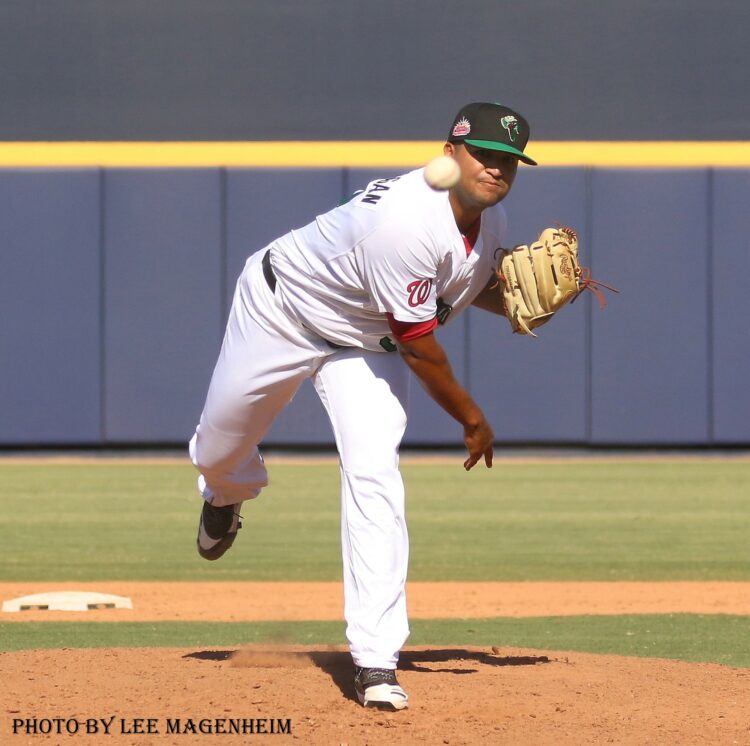 The Desert Dogs got single runs in the 1st and 2nd and that would be more than enough as they strong>shut out the Sagauros on four hits, 2-0.
Four Nationals appeared in the game:
Cole Freeman led off and played second base but was hitless in four at-bats. He had two putouts and no errors.
Jakson Reetz was the DH and struck out in the 1st and doubled in the 4th but tried for triple and was thrown out. He came up lame and left the game
Andrew Lee pitched a perfect inning in the 5th – 14 pitches, 11 for strikes.
Jacob Condra-Bogan did likewise in the 9th, but notched a K. He threw eight pitches, six for strikes.
It's another day game today to close out the week for Surprise as they head to Salt River to play the Rafters.
# # #
IT'S THE (WHAT THE) F-NATS
Yesterday, the Potomac Nationals became… the Frederick Nationals. Seriously.