AFL Update: Sept. 20, 2019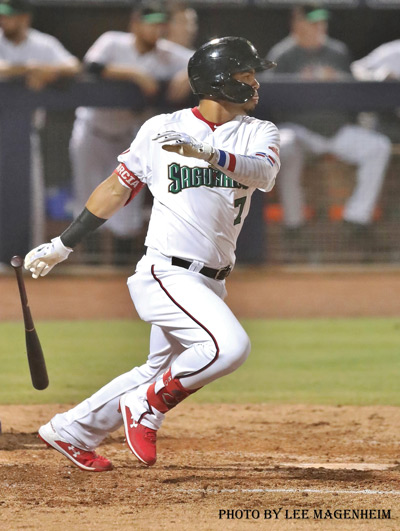 The Scorpions blew an early 3-0 lead to the Saguaros but came on strong late, not quite like a hurricane, to take this one, 8-6.
As you might have guessed or expected, Luis Garcia was the sole Nationals farmhand to appear in the game. OK, fine: Lee's pic was also a clue.
The 19-y.o. started at shortstop but had just one play in the field, a popup to end the top of the 9th.
At the plate, Garcia singled in the 4th and scored. He led off the 9th with a triple and scored the final Surprise run.
The Saguaros remain "home" to play the Rafters. Both teams are 1-1.
# # #
For those interested, Byron Kerr has the skinny on who's been invited to instrux. Aside from semi-confirmation that some of these guys haven't been released, I'm not that excited.