AFL Update: Nov. 16, 2017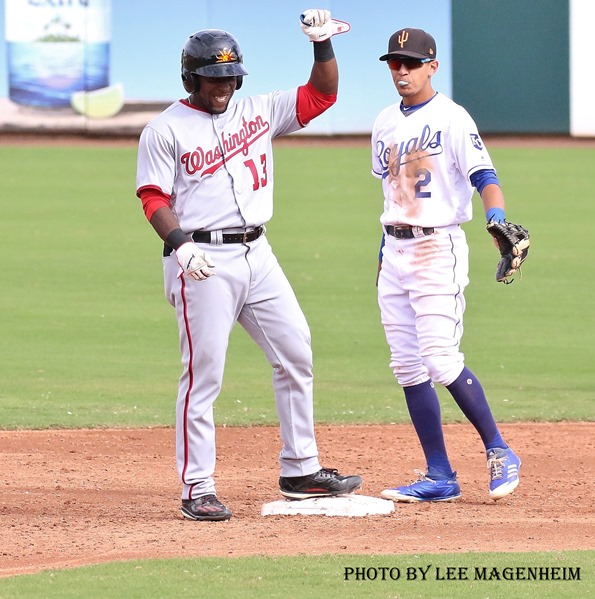 The Solar Sox clinched the AFL East with a 5-2 win over Surprise.
Like yesterday, there were just two Nats in the starting lineup.
Victor Robles reached base twice without getting hit by a pitch as he drew walks in 7th and 9th innings. Defensively, he had two putouts in centerfield.
Daniel Johnson ended an oh-for-ever streak (Ok, fine – 25 AB's) with a two-out double in the 5th. Pictured is his reaction to the bench cheering for the hit. He fielded just one ball in right field, a single to lead off the bottom of the 1st.
The two teams rematch and play the final regular-season game this afternoon in Mesa.