AFL Update: Nov. 17, 2017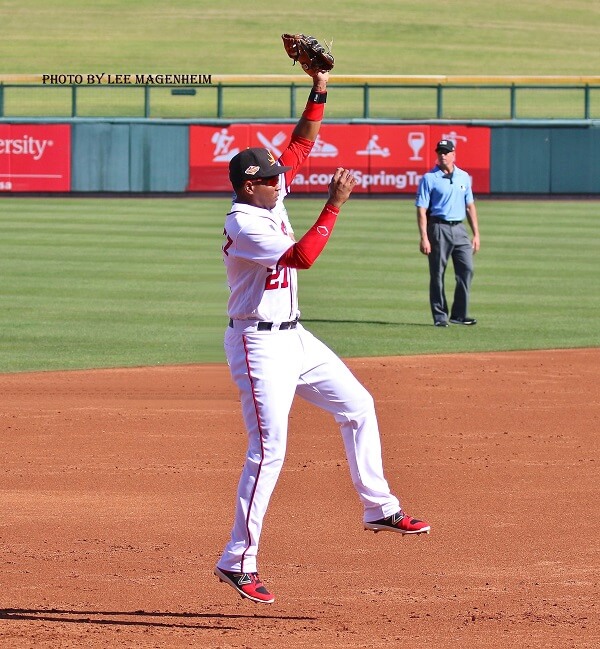 The Solar Sox ended the regular season with a thud, losing to Suprise, 10-5.
Three Nationals saw game action.
Daniel Johnson led off and played center field, going 1-for-5 with a two-run double and two strikeouts. Defensively, he had three putouts.
Kelvin Gutierrez (pictured) took third base and had an assist and an error. At the plate, he went 1-for-4.
Austen Williams was lit up for five runs again – this time on five hits over 2/3rds of an inning. In nine AFL appearances, he's had just two outings in which he did not allow a run.
Today's an off day before tomorrow's obligatory Championship Game between the Solar Sox and the Javelinas. The game will be broadcast on the MLB Network and MLB.com at 3 p.m.