AFL Update: Nov. 15, 2017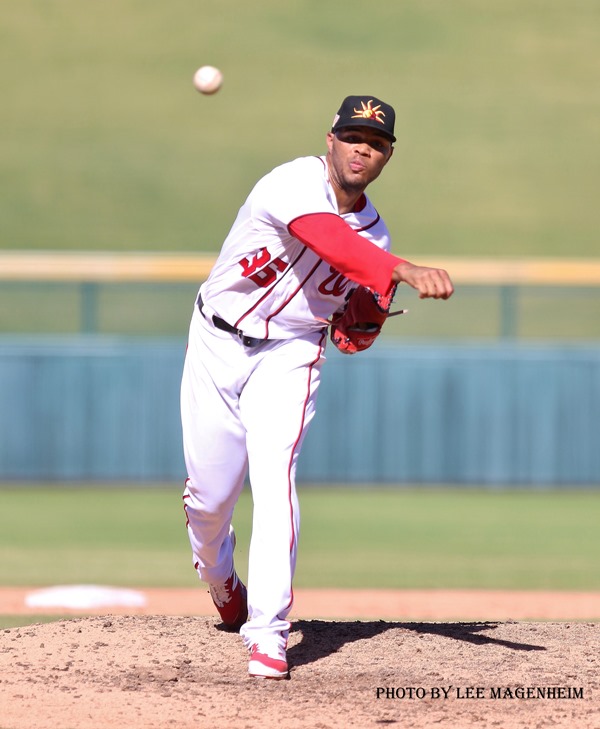 Glendale got two in the 1st and never trailed as they handed Mesa another loss, 5-1.
Just two Nationals played in yesterday's game:
• Kelvin Gutierrez got the start at first base, where he played error-free and took par in a double play. At the plate, he was 0-for-3 to lose his modest hit streak but drew a walk to reach base for the 10th time in the last 10 games.
• Jimmy Cordero (pictured) pitched two innings, giving up a run on three hits and a walk. He threw 40 pitches, 22 for strikes.
Despite the loss, the Solar Sox still hold a 1½ game lead with two games to play. They play the Saguaros this afternoon with a chance to clinch a spot in Saturday's title game with a win.