AFL Update: Oct. 12, 2016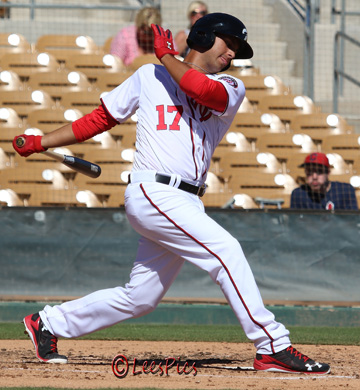 The 2016 AFL campaign begun on down note as the Scottsdale Scorpions scored in each of the first three innings against Austin Voth en route to a 9-6 win over the Glendale Desert Dogs.
Voth was stung for five runs on five hits and two walks over two and 2/3rds innings. He threw 58 pitches, 33 for strikes and struck out two.
Drew Ward (pictured) was the sole National position player to see game action. He started at 3B and batted seventh and went 1-for-3 with a strikeout. He was lifted in the top of the 8th but made no errors on defense and had two assists.
In obligatory SEO news, ESPN mancrush Tim Tebow went 0-for-3 for Scottsdale and did not hit the ball out of the infield.
Glendale visits Mesa this afternoon before returning home for a night game on Thursday.