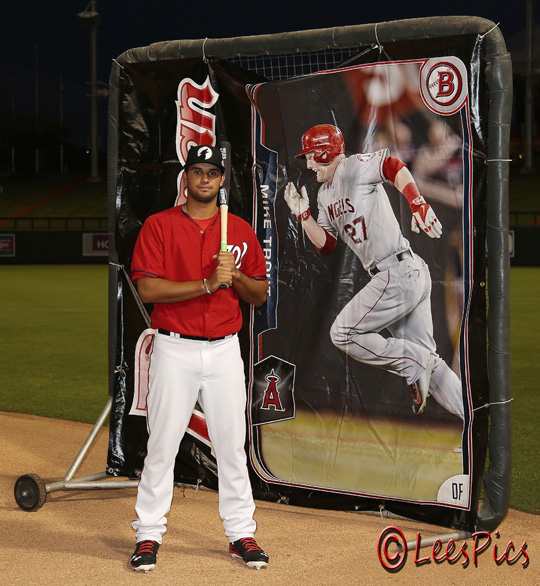 The minors beat picks back up with the start of the Arizona Fall League, which begins today for the Washington contingent as the Glendale Desert Dogs host the Scottsdale Scorpions.
The AFL site is not listing any probables, so we don't know when the lone starter (Austin Voth) is going to pitch. For the non-diehards: we can probably expect one or two Nats to start each day and for one of the relievers to appear every other day.
I know there's not as many of you stopping by each day, but for a little we can have a semblance of the morning routine back for a few weeks.
# # #
For those who are fans of the most local Nats affiliate (*ahem*), we're starting to get some idea as to how the new world order will shake out, thanks to the Frederick Keys' press release yesterday.
While we still don't know the name of the team that will play in Kinston—though we do know we might be looking at one of the worst names since the New Hampshire Primaries—and where the Fayetteville-area team will play in 2017, it would appear the Carolina League is finally going to have an unbalanced schedule.
Granted, this may be a one-year exception due to the Fayetteville entry perhaps functioning as a traveling team for 2017 – the bevy of games between Frederick, Potomac, and Wilmington is not unlike Hagerstown, Delmarva, and Lakewood in the Sally League. It would appear that there will be a similar cluster with Winston-Salem, Fayetteville, and (*ugh*) Down East
One of my pet peeves about the balanced schedule (relatively, it's been a little unbalanced lately, but for years it was ten home and ten away each half) and two four-team divisions is that it has not always produced the four best playoff teams. There have been third-place teams with better records than the wildcard entry (e.g. Potomac in 2009) and in some instances, the division winner (e.g. Myrtle Beach in 2006). We can only hope that when it all shakes out, it'll be 20 games vs. each divisional opponent (80 games) and 12 against the opposite division's teams (60).