Watchlist Player Reports Are Finished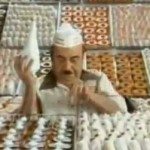 With the 2012 editions of the Baseball Ameria and John Sickels prospect books received, read, and reviewed, I've completed the player reports for the the 2012 NationalsProspects.com Watchlist.
For the newcomers, a reminder: It's not a depth chart, it's based on 2011 usage, and it's not a prediction of 2012 placement. Players are ordered by the highest level they've played, with some educated guesses regarding the 2011 draft picks. With the deadline to sign moved up from mid-August to mid-July, we're unlikely to see this many guys not play at all the same year as they were drafted anytime soon.
Don't worry, I'll take a swag at who might end up where with the position players for the Suns and the P-Nats like I did last February (and I'll point out my mistakes). But I tried to make fewer predictions in the capsules than in last year's watchlist, especially with the pitchers. Generally speaking, it's a level a year until AA under the Rizzo FO, but there's an always an outlier or two.
As always, have at it in the comments as we wait for the calendar to match the weather…