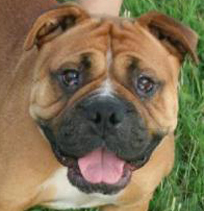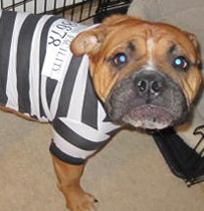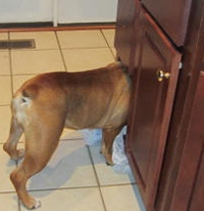 Our semi-weekly look at the leaders, trailers, and outliers in the Washington Nationals minor leagues.
SYRACUSE CHIEFS 28-50, 6th place I.L. North, 21 games behind
Good
Andrew Stevenson .327/.373/.464, HR, 11RBI, 7SB in June
Wander Suero 1-1, 3SV, 2.03 ERA, 0.90 WHIP in June
Bad
Wilmer Difo .492 OPS since demotion from MLB
Dustin Antolin 2-3, 6.20 ERA, 1.87 WHIP in 22 appearances (4GS)
Interesting
Jhonatan Solano will be inducted into the Syracuse Wall of Fame on 7/30,
the first player to be named while not retired


HARRISBURG SENATORS 34-45, 5th place E.L. West, 7½ games behind
Good
Raudy Read .278/.313/.478, 4HR, 14 RBI in June (24G)
Derek Self 1-0, 1.74 ERA, 0.87 WHIP in June (6G, 2GS)
Bad
Drew Ward .103/.221/.172, 23K in June (18G)
Kyle McGowin 0-3, 9.60ERA, 2.27 WHIP in 3GS since demotion from AAA
Interesting
43 players used so far


POTOMAC NATIONALS 4-5, 3rd place C.L. North, 3 games behind (37-42 overall)
Good
Ian Sagdal .330/.380/.577 in June (25G)
Grant Borne 3-3, 1.95/3.21/0.99 in 10G (6GS)
Bad
Rhett Wiseman .181/.242./337 in June (23G)
Tyler Skulina 1-1, 6.17/5.44/1.71 in June (6G)
Interesting
Eight Doubleheaders played thus far – 1-2-5 record


HAGERSTOWN SUNS 8-1, 1st place Sally North, 2 games ahead (46-32 overall)
Good
Daniel Johnson, .330/.407/.600, 6HR in June (27G)
McKenzie Mills 5-0, 2.45 ERA, 0.79 WHIP in June (5GS)
Bad
Anderson Franco 12E in 62G
69HR allowed, 2nd most in the Sally Lg.
Interesting
Eight holds, tied for fewest in the Sally Lg. with Lakewood


DSL Nationals 9-15, 8th place, DSL South
Good
19-y.o. Jesus Morales .368/.430/.474, 13RBI in 21G
17-y.o. Alfonso Hernandez 1-0, 2.75/2.81/1.27 in 4GS
Bad
18-y.o. Elvis Alvarado .403 OPS in 16G
18-y.o. Alejandro Vallejo 0-2, 5.40/4.07/1.53 in 4GS
Interesting
19-y.o. Rafael Gomez, 1.20/2.53/0.80 in 3GS
19-y.o. Caldioli Sanfler, .217/.362/.313, 17BB, 16K in 23G
Editor's note: Auburn has played just 10 games.