Good, Bad, Interesting — Vol. 1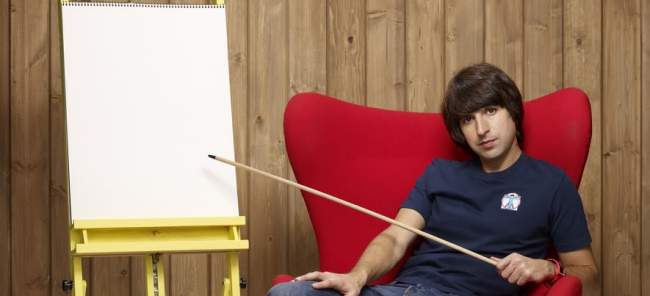 In this volume a year ago, there was not much good, a whole lotta bad, and very little interesting.
Well, things have certainly changed.
For those not in the know (or the MASN Commenters, QED), this is stolen from based on comedian Demetri Martin's bit from his (too) short-lived show on Comedy Central, which was on when this site started in 2009.
We've long noticed that whenever a player makes this list—good or bad—his luck changes. Intellectually, we know that's merely a coincidence. But superstition still has a place in baseball, analytics or facts be damned. Nevertheless, we call this "The Curse of the GBI."
Now, for the disclaimers… sample sizes are small and/or statistically insignificant, minor-league stats aren't as meaningful as MLB stats, batteries not included, void where prohibited, etc.
And the reminders: The guys, their families, their spouses and/or significant others, and their agents are reading this, too. Please keep it civil in the comments; it's just for fun.
ROCHESTER RED WINGS
11-10, 5th place International League East, 1½ GB
Good
Bat: Luis García .366/.422/.646, 5HR, 15RBI
Arm: Carl Edwards 1-0, 0.87/2.36/0.68 in 10⅓ IP
Bad
Bat: Matt Lipka .148/.233/.148, 10K in 13G
Arm: Luis Reyes 0-1, 15.32/10.25/3.00, 4HR in 12⅓ IP
Interesting
Bat: Tres Barrera .340/.436/.596, 3HR in 14G
Arm: Jefry Rodriguez 11.8 K/9IP, 6.92 BB/9IP

HARRISBURG SENATORS
12-7, 1st place Eastern League Southwest Division, 1GA
Good
Bat: Justin Connell .250/.338/.600, 6HR in 17G
Arm: Cole Henry 0-0, 0.00/2.28/0.54 in 4GS (13IP)
Bad
Bat: Jackson Cluff .100/.143/.167, 27K in 15G, 3E in 6G @ SS
Arm: Andrew Lee 1-1, 4.40/5.75/1.47, 3HR, 7BB in 14⅓ IP (5GS)
Interesting
Bat: K.J. Harrison .283/.381/.547, 3HR in 16G
Arm: Alberto Guerrero 6.75/1.56/1.41, 10.3K/9IP, 0.8 BB/9IP

WILMINGTON BLUE ROCKS
9-10, 4th place Sally Lg. Northern Division, 5GB
Good
Bat: Darren Baker .284/.342/.418, 2SB in 17G
Arm: Mitchell Parker 2-0, 2.08/3.41/1.15, 12.98 K/9IP
Bad
Bat: Jordy Barley .177/.215/.226, 22K in 15G
Arm: Matt Merrill 0-1, 3.48/6.58/1.55, 9.58BB/9IP in 10⅓ IP
Interesting
Bat: Omar Meregildo .300/.347/.500, 3HR, 14RBI in 17G
Arm: Jake Irvin 0-0, 0.69/2.56/0.77 in 13IP

FREDERICKSBURG NATIONALS
13-6, 1st place Carolina League East Northern Division, 3GA
Good
Bat: Brady House .341/.421/.463, 2HR, 23RBI in 19G
Arm: Rodney Theophile 2-0, 0.86/2.63/1.00 in 4GS
Bad
Bat: Andry Arias .617 OPS in 14G
Arm: Karlo Seijas 5.79/6.51/1.36, 5.79 K/9IP, 3HR in 14IP
Interesting
Bat: Viandel Peña .354/.466/.542, 6SB in 13G
Arm: Brendan Collins 1-0, 3.55/2.73/1.11, 14.2 K/9IP