Good, Bad, Interesting — Vol. 1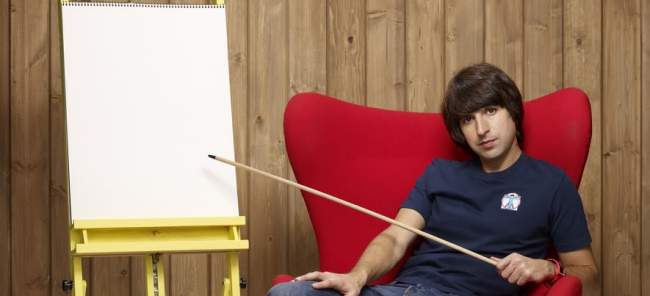 It's been a disappointing start to the 2023 season, though much of that is relative to expectations. As it was when this site began, the big club is in last place and much of the hope for the future will be pinned on the first pick of the June Draft, but this time it (probably) won't be a generational talent.
The rest will be on the guys picked up in the trades made the past two Julys.
For those unaware (a.k.a. MASN and/or WaPo* commenters), this is based on a Comedy Central show called "Important Things with Demetri Martin" that was on at the time (2009).
* Srsly, there is just as much dumb there.
Now, don't be surprised if, in the next few days, one or more of these players suddenly goes cold (or gets hot). This is "The Curse of the GBI." It's just coincidence, but it's okay to ascribe it to superstition. The writing's on the wall, as it were.
Now for the caveats and "yeah, buts." Sample sizes are small. Minor-league stats aren't as reliable or meaningful. Message and data rates may apply. Do not taunt Happy Fun Ball, etc.
And the usual reminder: The guys, their families, their spouses and/or significant others, and their agents are reading this, too. Please keep it civil in the comments; it's just for fun.
ROCHESTER RED WINGS
8-16, 10th place International League East, 9GB
Good
Bat: Darren Baker .326/.374/.402, 3SB
Arm: Andrés Machado 0-0, 2SV 2.92/1.52/1.22 in 12⅓ IP
Bad
Bat: Richie Martin .189/.302/.216 in 15G
Arm: Tommy Romero 0-2, 9.82/5.11/2.18 in 11IP
Interesting
Bat: Franklin Barreto .271/.340/.604 in 14G
Arm: Jordan Weems 1-0, 1SV, 12.54 K/9IP

HARRISBURG SENATORS
8-10, 4th place Eastern League Southwest Division, 4GB
Good
Bat: Drew Millas .385/.510/.590 in 12G
Arm: Malvin Peña 0.84/2.09/0.66 in 10⅔ IP (5G)
Bad
Bat: Leonel Valera .109/.167/.236, 19K, 4E in 14G
Arm: Mitchell Parker 0-2, 7.98/5.44/2.05 in 14⅔ IP (4GS)
Interesting
Bat: Yasel Antuna 16BB in 17G
Arm: Ronald Herrera 4.82/1.73/1.39, 10.6K/9IP, 2.9 BB/9IP

WILMINGTON BLUE ROCKS
8-9, 4th place Sally Lg. Northern Division, 4GB
Good
Bat: James Wood .276/.328/.466, 1HR, 3SB in 16G
Arm: Nick Pogue 1-0, 0.00/2.01/0.51 in 11⅔ IP (5G)
Bad
Bat: Viandel Peña .149/.255/.170, 15K in 14G
Arm: Andry Lara 0-2, 5.40/4.74/1.09, 5.9K/9IP in 18⅓ IP (4GS)
Interesting
Bat: T.J. White 12BB in 14G
Arm: Kyle Luckham 0.82/2.25/0.91 in 11IP (3G)

FREDERICKSBURG NATIONALS
6-12, 6th place Carolina League East Northern Division, 4½ GB
Good
Bat: Brady House .356/.463/.667, 3HR, 12RBI in 12G
Arm: Jake Bennett 0-2, 2.93/3.46/1.11, 21K in 15⅓ IP (4GS)
Bad
Bat: Brenner Cox .167/.286/.167, 23K in 12G
Arm: Bryan Sanchez 1-1, 11.81/9.05/2.81 in 11IP (5G)
Interesting
Bat: Johnathan Thomas .333/.444/.433, 1HR, 7SB in 10G
Arm: None