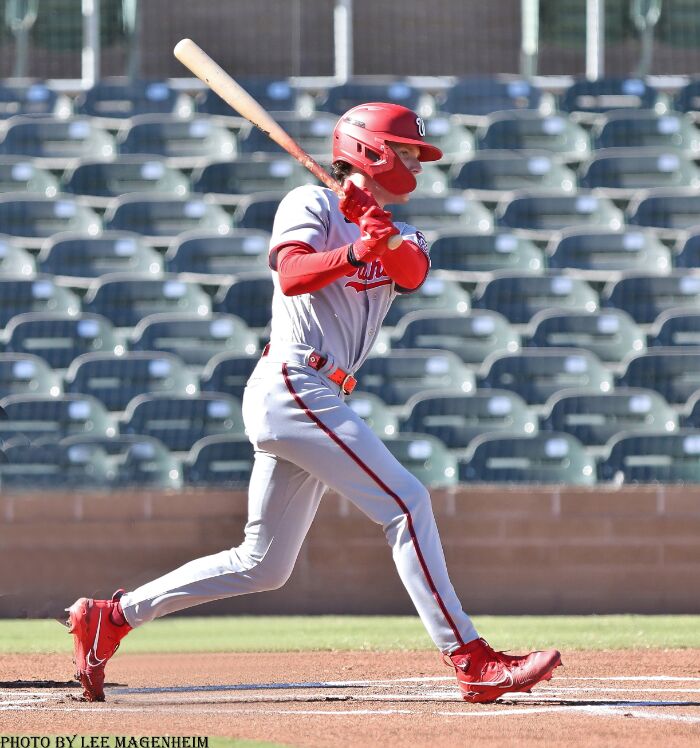 The Scorpions erased a 2-1 deficit with a four-run 7th and barely avoided going into extras for a third straight game as Robert Hassell (pictured above) lost the ball in the sun but recovered to notch the third out in the bottom of the 9th to seal the 5-4 win.
Hassell, who went 1-for-5 with a stolen base and four strikeouts, had two putouts total while batting leadoff for Scottsdale. He was joined in the lineup by Israel Pineda at DH. The 23-y.o. Venezuelan was hitless in five trips to the plate.
DJ Herz (pictured below) made his first start and dominated for three shutout innings, allowing two hits and a walk while striking out five. The win went to Jack Sinclair with a run let in on four hits over an inning and 2/3rds.
The unbeaten (2-0-1) Scorpions remain on the road and rematch against the Desert Dogs tonight in Glendale.