AFL Update: Oct. 21, 2023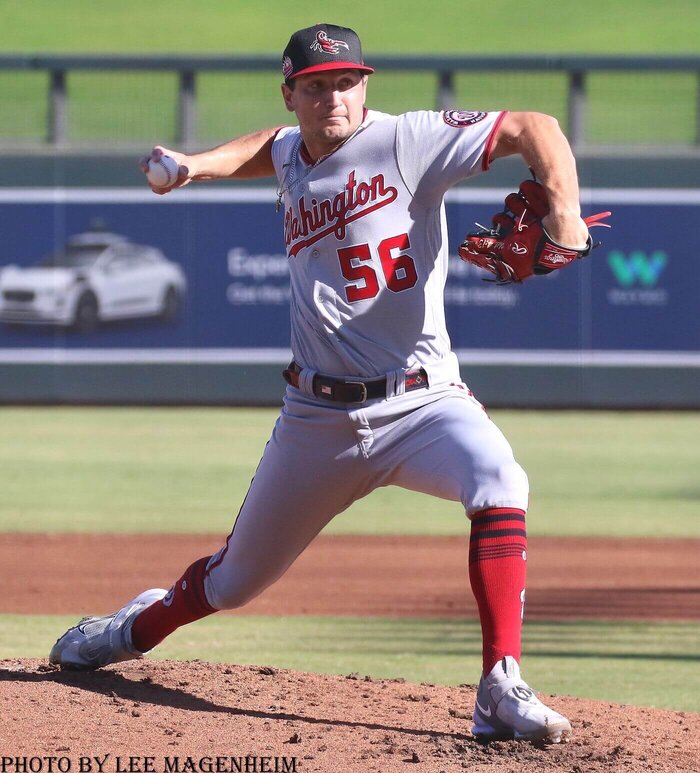 The Scorpions posted a picket fence in the middle innings to erase an early 2-0 deficit then put up crooked numbers in the 8th and 9th to sting the Javelinas, 7-2.
Thad Ward (pictured above) made his first start in his third AFL appearance. The Nats 2022 Rule 5 pick allowed two runs (one earned) on three hits and a walk over four innings. He struck out four.
Israel Pineda continues to make his case to stick on the 40-man with another 2-for-5 game with a double (pictured below) and two RBI. Alas, the comps to bat-first backstops still apply as he was charged with a missed catch on a relay throw home (*cough* Wilson Ramos *cough*).
Trey Lipscomb had no chances on defense and struck out in his first three at-bats before tapping out to second base in the 9th. From our intrepid photographer: "Lipscomb is being fed a steady diet of low, outside pitches and is flailing at them regularly."
Scottsdale (10-6-1) visits Salt River (9-8) to close out the week.