AFL Update: Oct. 14, 2023
Robert Hassell only had one hit yesterday, but it was enough to earn him an early shower (well, kind of) from his teammates as his 10th-inning single gave the Scorpions an 8-7 walkoff win.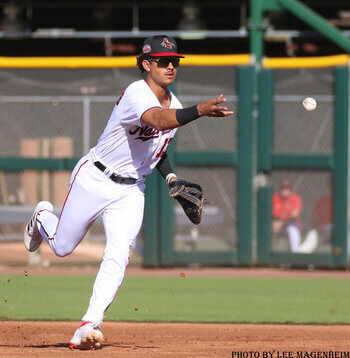 The 22-y.o. also hit a sacrifice fly and stole his fourth base of the fall after reaching on an error in the 7th. He played left field again and recorded four putouts.
Trey Lipscomb moved across the diamond to play first base where he had nine putouts and one assist (pictured). At the plate, he singled twice and scored twice.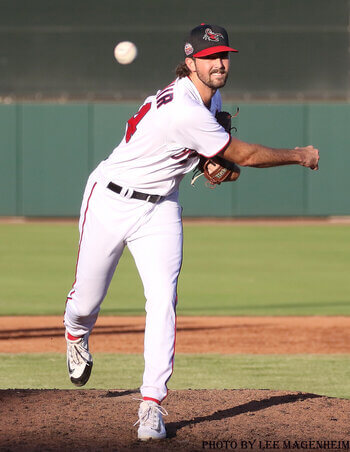 The win went to Jack Sinclair, who stranded a runner for Thad Ward in the 9th, then put up a goose egg in the 10th. He walked one and struck out two.
Ward pitched a scoreless 7th and 8th before hitting a wall in the 9th. He was charged with three runs on three hits and two walks while striking out four.
Scottsdale (6-4-1) closes out the week with a day game this afternoon against Peoria (8-2-1).