Nats Flip Candelario for Two Cubs Prospects
For the third straight year, the Washington Nationals are selling at the trade deadline rather than dealing away a prospect who will flourish in his new organization buying. Jeimar Candelario, a free agent signed this past November on a one-year deal, was sent to the Cubs in exchange for SS Kevin Made and LHP D.J. Herz.
Made (pronounced mah-day) was posting a .240/.328/.355 line in the Midwest League and has been assigned to the Blue Rocks. He's a glove-first infielder who needs to make more consistent, hard contact.
Herz was 1-1 in 14 starts across 59 innings with a line of 3.97/3.85/1.42 in the Southern League and has been assigned to the Senators. Control has not been his strong suit (5.64 BB/9) but he does have strikeout stuff (12.2 K/9) with a low-80s CH and a low-90s FB. Scouts believe he'll eventually be converted to relief.
Team
Yesterday
Today
Pitching Probables
Rochester
OFF DAY
@ Scranton/Wilkes-Barre, 6:35 p.m.
Rutledge (1-0, 5.57) vs. Barclay (AAA debut)
Harrisburg
OFF DAY
@ Erie, 6:05 p.m.
Saenz (0-4, 6.90) vs Hurter (5-5, 3.83)
Wilmington
OFF DAY
vs. Hudson Valley, 6:35 p.m.
Alvarez (5-3, 2.92) vs. Beck (0-0, 0.60 ERA)
Fredericksburg
OFF DAY
vs. Salem, 7:05 p.m.
Cornelio (2-7 , 4.88) vs. TBD
FCL Nationals
Won, 4-1
(5 inn).
@/vs. FCL Astros, 10 a.m.
DSL Nationals
Won, 10-4
@ DSL Phillies White, 11 a.m.
Rochester Red Wings, 15-12, 6th place I.L. East, 2½ GB – 49-51 Overall
For the second straight week, the Red Wings took four-of-six from their opponent but didn't gain any ground in the standings. It remains to be seen who will be recalled to take Candelario's place in D.C. RHP Hobie Harris was recalled to take the place of Trevor Williams, who was placed on the bereavement list.
Harrisburg Senators, 12-15, 5th place E.L. Southwest, 5GB – 43-52 Overall
Harrisburg broke out for 13 runs on Sunday, which will hopefully carry over this week when they visit first-place Erie. Herz last pitched on July 29, so presuming the Nationals would like to keep him starting so he can work on locating his pitches, he'll likely make his first appearance on Friday or Saturday.
Wilmington Blue Rocks, 11-19, 6th Place, 9GB, Sally Lg. North – 40-54 Overall
The Blue Rocks split their series last week on the road and return home to host the Renegades. Something will have to give on defense as both Made and Jordy Barley have primarily played SS in their careers and the team's current 2B (Viandel Peña) has only played 17G at 3B. DH is already clogged with Will Frizzell and Branden Boisserie and it would appear that the Nats are committed to T.J. White learning the position. It also seems unlikely that the current OF of Lile-De La Rosa-McKenzie will change, either.
Fredericksburg Nationals, 12-17, 6th Place, 6GB, C.L. North – 42-50 Overall
Fredericksburg dropped its first four games against Myrtle Beach before winning back-to-back games over the weekend. Like the Blue Rocks, it would appear the FredNats will be playing out the string as the pitching simply is not there. Rumors have swirled about coming and goings to the southern 'Burg but the acquisition of Made would seem to rebut the chatter on Sunday about Sammy Infante going to Wilmington.
FCL Nationals 4 FCL Marlins 1 (5 inn.)
• Agostini (W, 1-5) 4⅓ IP, 4H, 1R, 1ER, 3BB, 2K, HR
• Jimenez ⅔ IP, 1H, 0R, 0BB, 0K
• Pinckney 2-3, 2R, 2B
• Snell 1-2, R, HR, 2RBI, SB
The F-Nat built an early 4-0 lead and got the requisite 15 outs before the rains came. After a 42-minute delay, they called it. Gabriel Agostini got his first win with one run allowed on a HR and four hits total over four and a 1/3rd innings. He walked three and struck out two. Ryan Snell's two-run HR, his first as a pro, broke the game open in the 4th while Andrew Pinckney led the FCL Nationals hit column with a single and a double.
DSL Nationals 10 DSL Cardinals 4
• Farias 3IP, 4H, 1R, 1ER, 0BB, 5K, 2HBP, WP
• Jo. Hernandez (W, 1-0) 1IP, 1H, 2R, 2ER, 1BB, 1K
• R. Cuevas (H, 1) 3IP, 2H, 1R, 1ER, 1BB, 5K, HBP, BK
• Joaquin 3-4, 2R, 2B, RBI
• Acevedo 2-3, 2R, BB, 2B, HR, 3RBI, 2SB
• Obispo 2-5, R, 2B, 3B, RBI, CS
The DSL Nationals won easily as they rapped out 13 hits in a 10-4 win over the DSL Cardinals. Victor Farias went the first three and let in a run on four hits while striking out five and not issuing a walk (though he did hit two batters). The win went to Jose Hernandez despite coughing up two runs in the 4th on a walk, triple, and a sac fly. Andy Acevedo reached base three times, drove in three, scored twice, and stole two bases while Juan Obispon racked up five total bases with a double and a triple to lead the D-Nats attack.
Programming Note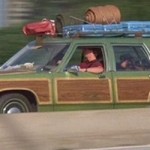 This year, my semi-annual minor-league baseball trip takes me north to (mostly) Pennsylvania with stops in Altoona, Erie, Binghamton, and Scranton/Wilkes-Barre. Saturday I'll be going to Citizens Bank Park.
I bring this up because there may be some abbreviated writeups as the one downside to a swing like this are the longer drives between stops, excacerbated by day game after a night game tonight and tomorrow. BUT, I will be seeing two affiliates on the road, which means a couple of bonus posts… unless the Friday night game goes late.