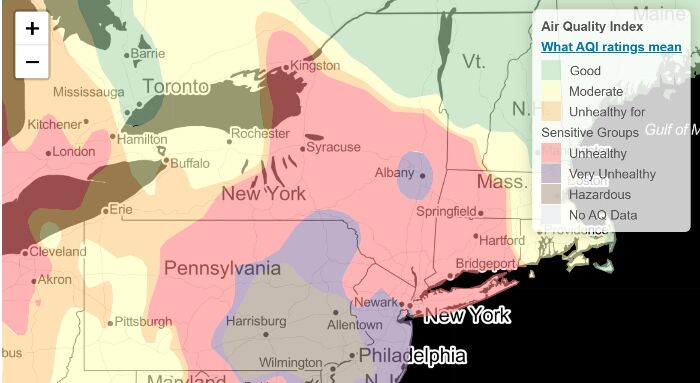 | | | | |
| --- | --- | --- | --- |
| Team | Yesterday | Today | Pitching Probables |
| Rochester | Won, 12-10 | @ Worcester, 12:15 p.m. | Peralta (1-4, 5.83) vs. Rio Gomez (0-0, 2.08) |
| Harrisburg | Postponed | vs. New Hampshire, 6:30 p.m. | Henry (0-0, -.–) vs. Dallas (1-0, 2.76) |
| Wilmington | Lost, 5-4 | @ Greensboro, 6:30 p.m. | Alvarez (3-1, 3.29) vs. Harrington (0-0, 11.57) |
| Fredericksburg | Won, 2-1 | vs. Charleston, 7:05 p.m. | Caceres (2-0, 6.09 ERA) vs. J. Cuevas (2-4, 7.14) |
| FCL Nationals | Won, 3-2 | vs. FCL Marlins, 12 p.m. | |
| DSL Nationals | OFF DAY | vs. DSL Mariners, 11 a.m. | |
Rochester 12 Worcester 10
• Banda 3IP, 4H, 4R, 2ER, 1BB, 3K, BK, PTV
• T. Romero (BS, 1; W, 2-3) 1⅓ IP, 2H, 0R, 1BB, 1K, 2-2 IR-S
• Danish (SV, 4) 1⅓ IP, 1H, 1R, 1ER, 0BB, 0K
• Torrens 3-5, 2R, 2B, 2HR, 6RBI
• Hill 3-5, R, 2B(10), RBI, SB, CS
• Mazara 2-4, 3R, BB
• Kieboom 2-5, R, RBI
Journeyman Luis Torrens had a career day, homering twice and driving in six as Rochester outslugged Worcester, 12-10. Anthony Banda got the spot start but treated it like a relief appearance, giving up four runs in the 1st before settling down in the 2nd and 3rd. The win went to Tommy Romero, who was the pitcher of record when Torrens's Earl Weaver special put the Red Wings up 12-9 in the 7th. Tyler Danish did what he could to make things interesting, but only gave up a run to get credit for his fourth save. Torrens also doubled to go 3-for-5, a mark matched by Derek Hill, who also scored a run and stole a base as Rochester racked up 11 hits and drew five walks while striking out four times?! Roster moves: RHP Cory Abbott recalled to Washington; RHP Andrés Machado outrighted from Washington.
New Hampshire vs. Harrisburg – PPD
Poor air quality caused by the Canadian Wildfires forced a postponement to Saturday and threatens tonight's game as well.

• Theophile 4⅓ IP, 1H, 1R, 1ER, 6BB, 1K, HR, WP
• Peterson (L, 1-3) 2⅓ IP, 2H, 1R, 1ER, 1BB, 3K
• J. Young 2-4
• Emiliani 1-3, R, HR, 2RBI
The Blue Rocks jumped out to a 4-1 lead after a two-run double by Matt Suggs and a two-run HR by Leandro Emiliani. Alas, that was but the 4th inning, which gave the Grasshoppers time to come back, which they did in the 7th, and walk off in the 9th for a 5-4 win. Rodney Theophile threw into the 5th, giving up a homer in the 3rd, and got away with walking six without further damage. No such luck for Carlos Romero, who walked the leadoff man in the 6th, gave up a single, then coughed up the lead with a three-run HR. The loss went to Todd Peterson, who put up two goose eggs in the 7th and 8th innings only to get stung by a one-out single followed by a double for the loss. Jacob Young was the sole Wilmington batter to reach base twice as the Blue Rocks were limited to five hits and two walks while fanning 13 times.
Fredericksburg 2 Charleston 1
• B. Sanchez 4IP, 1H, 0R, 2BB, 3K, HBP, WP
• P. González (W, 3-0) 2IP, 0H, 0R, 1BB, 2K
• Infante 2-3, R, 2SB(20)
• Witt 1-4, R, HR, RBI
• Thomas 1-4, SB(20)
The FredNats haven't lost back-to-back games in three weeks as they took their 14th game out the last 17 with a 2-1 win over Charleston. What's changed? The pitching. Not coincidentally, last night's game was the 11th time over the aforementioned stretch (all wins, natch) that Fredericksburg has allowed four runs or fewer. Starter Bryan Sanchez shut out the Riverdogs for four innings on a hit and two walks. The win went to Pedro González with only a walk issued in the 8th as he retired the side in the 9th, striking out the first two batters. Sammy Infante singled twice, scored a run, and stole two bases while Paul Witt's 6th HR in the 8th was the game-winner.
FCL Nationals 3 FCL Marlins 2 (7 inn.)
• Tolman 2IP, 2H, 0R, 2BB, 2K
• N. Gomez (W, 1-0) 1⅔ IP, 1H, 1R, 1ER, 2BB, 2K
• Ulloa (SV, 1) ⅓ IP, 0H, 0R, 0BB, 0K, 1-0 IR-S
• Vaquero 2-4, 2R, SB, CS
• E. Tejeda 2-2
Jose Colmenares's two-run single in the top of the 7th broke a 1-1 tie as the FCL Nationals broke into the win column with a 3-2 deicison over the FCL Marlins. Niomar Gomez picked up the win in relief with an assist from Jose Ulloa who stranded the tying run in the bottom of the 7th for the save. Chrithian Vaquero singled twice and scored two runs to lead the F-Nats offense.
DSL Nationals – OFF DAY

As noted in the comments yesterday, DSL-related links on the MiLB website have undergone changes since the MLB takeover. Getting transaction data by league has gone by the wayside, but now it's possible to get it by organization. Likewise for team stats. Finally, if you're interested in seeing the current DSL roster, you can find it here.