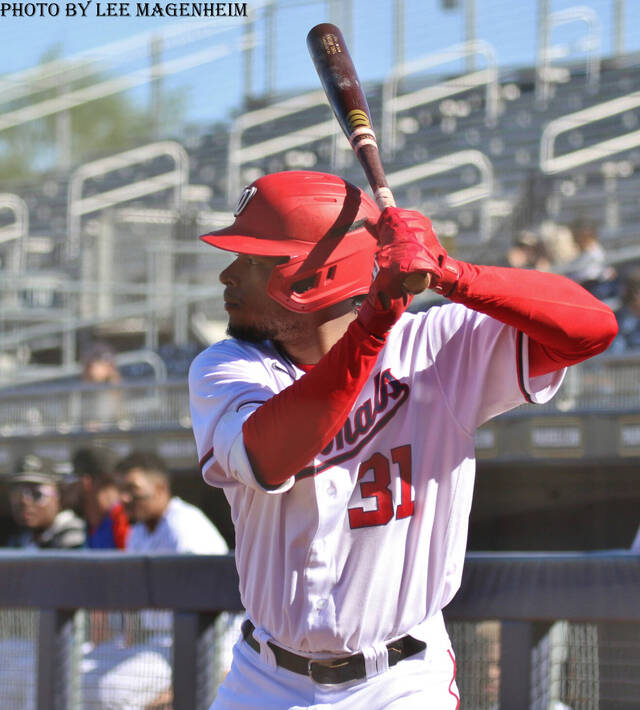 An early 2-0 lead evaporated in the chilly fall air in Peoria as the Scorpions scored in five straight "ups" to take this one, 11-3.
Yasel Antuna (pictured above) got the start in left field and went 1-for-4 with a strikeout to push his Fall line to .235/.357/.324 in 11 games. He fielded a single and a double on defense.
Amos Willingham (pictured below) was one of the two (2) Peoria pitchers to go unscathed. He retired the side in order in the 8th inning and struck out two, throwing 17 pitches, 10 for strikes. His Fall ERA is now 5.40 in eight appearances, with eight hits, two walks, and 12 strikeouts over 8⅓ innings.
The Javelinas (12-13) close out the week with another home game against the Solar Sox (12-12). Next week is the last week of the AFL with three games for the six teams on Tuesday, Wednesday, and Thursday.
The semifinal (yes, really) is next Friday, with the second-place team playing the third-place team. The winner plays the first-place team on the 12th. Surprise holds a 3½ game lead, making it all but certain they'll be in the Finals while the remaining five teams are separated by just 2½ games.