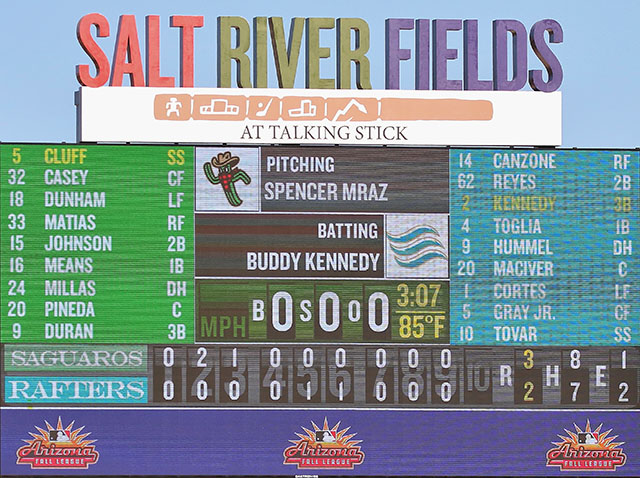 'Twas a busy day yesterday for the Nationals contingent in Salt River, as four were in the starting lineup and one pitched out of the 'pen in a 3-2 win by the Saguaros.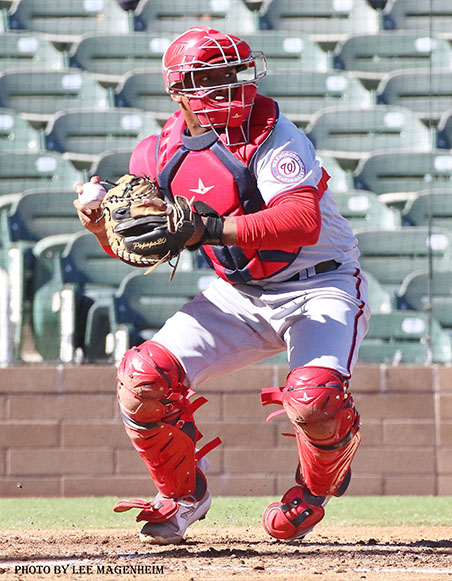 Jackson Cluff led off and played shortstop, going 2-for-4 with a walk and an RBI on offense and taking part in three double plays on defense. He also stole two bases to bring his fall total to five in 11 games.
Donovan Casey batted second and played centerfield but only reached on a 9th-inning walk in five plate appearances. He did, however, steal his third base and snagged one flyball.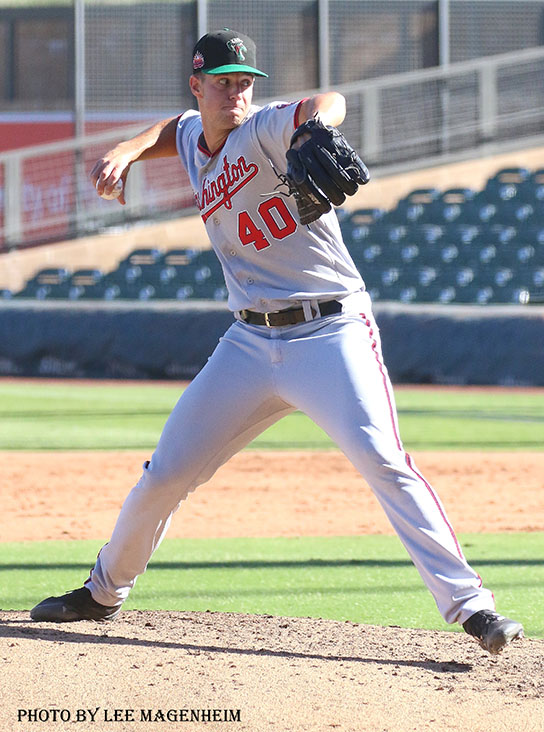 Drew Millas was the Surprise DH. He singled in the second inning and stole a base, which enabled him to score ahead of Cluff's first single.
Israel Pineda (click on pic to see full size) was the backstop for the Saguaros. He went 1-for-4 with a strikeout.
Jackson Rutledge (if you have to have ask, please go back to AOL) made his second relief appearance and, as before, it suited him.
The Nats' No. 9 prospect gave up a run in his first inning pitched on a triple and a single, worked around a pair of two-out singles in his second inning, and survived two-out error and a walk in his final inning. He struck out three and was credited with his second hold.
The win stops a two-game slide for Surprise (13-5). The Sagauros stay on the road to visit the Desert Dogs (10-8). Cole Henry is expected to get the start.