AFL Update: Oct. 28, 2021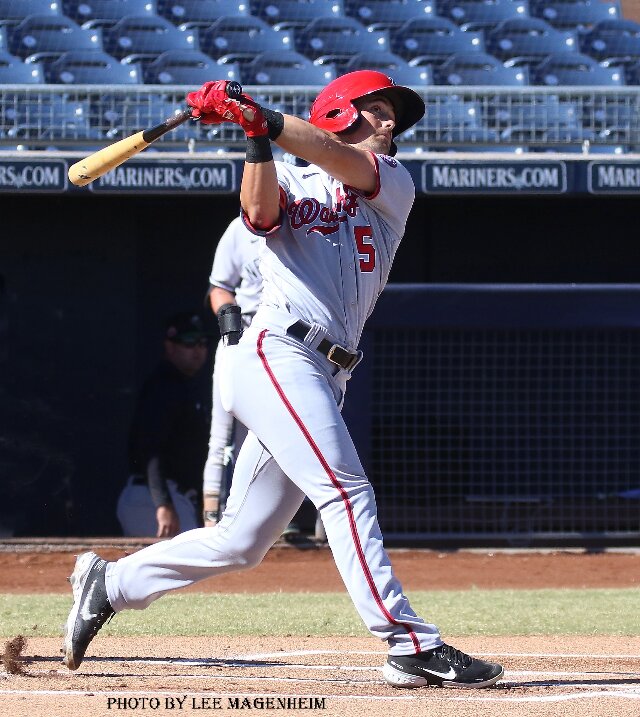 The Sagauros ran their win streak to four with a 5-1 win over the Javelinas.
Two Nationals were in the starting lineup:
Jackson Cluff (right) continues to swing a hot bat [Insert Michael Scott joke here] as he went 2-for-3 with a double, a walk, and a stolen base. He scored twice to take the AFL lead (11) despite having played just seven games. Defensively, Cluff had four assists and putout while turning a double play.
Israel Pineda (below) was taken out of cold storage (last appearance Oct. 21) to serve as the Surprise DH. The 21-y.o. showed a little rust, going 1-for-4 to lower his Fall line to .455/.417/.636 in 12 PA's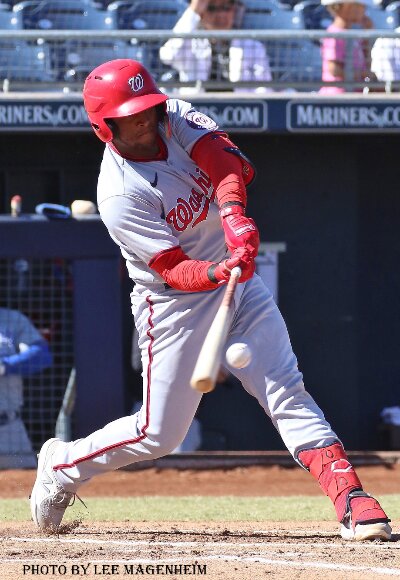 Surprise returns home this afternoon to host Salt River.