AFL Update: Oct. 22, 2021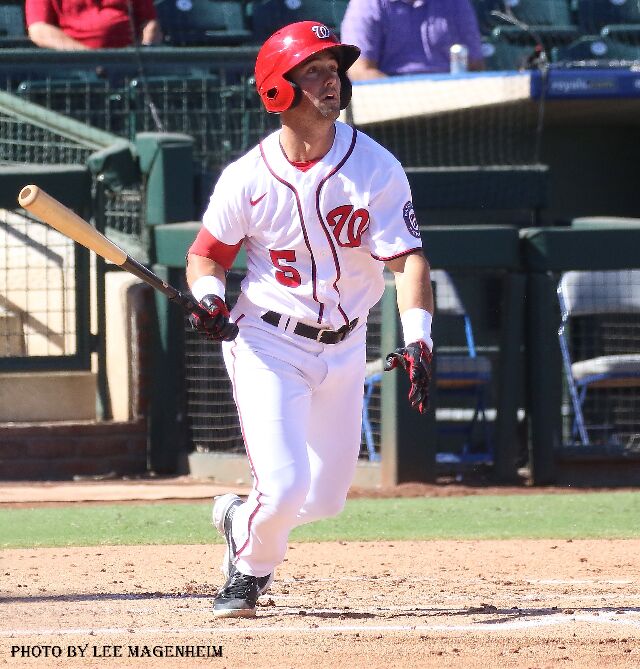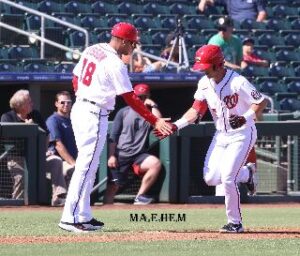 Scottsdale answered Surprise's field goal in the 2nd with a safety in the 3rd to make it 3-2. After that, it was all Sagauros as the Nats' AFL entry stung the Scorpions for fourteen unanswered runs in a 17-2 rout on Thursday afternoon.
Three of "our guys" were in the starting lineup:
Donovan Casey led off and played CF, drawing two walks in four plate appearances and stealing a base. In the field, he had two putouts in six innings
Jackson Cluff batted 7th and played short. He went 2-for-3 with a homer (pictured), a stolen base, two walks, three RBI, and four runs scored. He had two assists on defense.
Israel Pineda was the DH out of the No. 8 spot in the Surprise lineup. The 21-y.o. singled, doubled, scored twice, and drove in two in four trips to the plate.
RHP Todd Peterson also made an appearance, tossing a 1-2-3 eighth with 12 pitches thrown, seven for strikes.
Surprise (5-2) heads back out on the road to visit Glendale (5-3) this afternoon. Jackson Rutledge is not officially listed as the starter, but referenced "tomorrow" in this video taken yesterday. ESPN has learned that that would mean today.