AFL Update: Oct. 17, 2021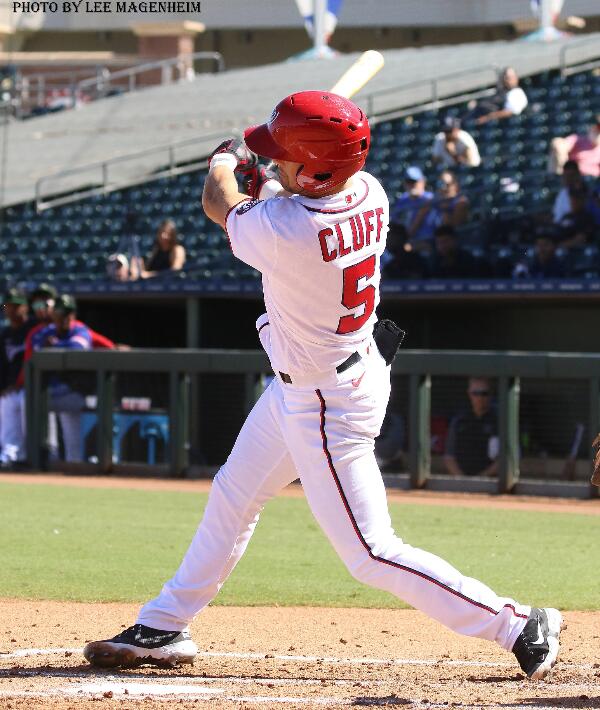 Glendale put up crooked numbers in three straight innings to erase an early 2-0 deficit and take this one from Surprise, 6-4.
Three Nats prospects were in the Saguaros starting lineup.
Donovan Casey led off and played CF. He went 0-for-1 with two walks and a sacrifice fly and had two RBI. He was caught stealing and fielded two singles.
Drew Millas was behind the plate and batted 7th. He went 1-for-4 and had four putouts, including a foul popup.
Jackson Cluff (pictured) manned shortstop and singled in four trips to the plate, scoring a run, and striking out three times. He registered two putouts and had three assists.
Surprise drops to 2-2 and heads back out on the road tomorrow for a grueling 17-minute drive to Peoria to take on the Javelinas.