The Rizzo Rebuild Has (Finally) Begun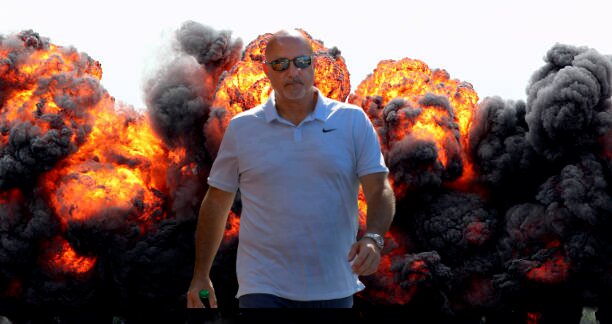 With a series of trades with four playoff contenders on Thursday and into Friday, the Washington Nationals officially acknowledged what has been painfully obvious since last summer — the window has closed.
So please, no more 19-31. No more "Let's go 1-0 today." Tuesday's gone. So is 2019. It's over.
For prospect followers, this is like your birthday, Christmas (or Hannukah or Kwanzaa or Solstice), and your anniversary combined.
Well, maybe not. But after years of watching the cupboard go bare – and yes, I understand that's part of The Process and that it resulted in the 2019 World Series title – it's great to have some actual prospects again to root for.
In many ways, this is reminiscent of July 2010 and December 2011, when the Nats picked up Wilson Ramos, Tanner Roark, and Gio Gonzalez and went from a sub-.500 team to a contender. That's not to say that it'll happen that way or that soon… but it might.
In other ways, this is very different. The Nats traded away All-Stars, key pieces from the 2019 title run, and what may still prove to be a player having a career year that may prove to be an outlier.
Let's take a quick look at what they got:
FROM TORONTO: C Riley Adams
Catching has been very thin for the Nationals for quite some time. Ramos would actually prove to be a blueprint: A hitter who can (sort of) catch with a lot of power (see also: Read, Raudy). The 25-y.o. was a 3rd Rd. pick for the Blue Jays in 2017 and was hitting .239/.371/.487 for the AAA Buffalo Bisons after serving as a backup in the majors.
[Insert obligatory caveat that the Nats-Dodgers trade is not yet official here]
FROM LOS ANGELES (NL): C Keibert Ruiz
BA says the 23-y.o. Ruiz is the third-best catching prospect and 16th-best overall. A switch-hitter with "elite strike-zone discipline" and "excellent plate coverage." His ability to control the running game is a serious weakness (6CS in 33SBA's) and his game-calling has been described as "improved," which is also a bit telling.
FROM LOS ANGELES (NL): RHP Josiah Gray
This is the second time Gray has been traded for, the first being a December 2018 swap between the Reds and Dodgers that included Homer Bailey and Yasiel Puig. Gray could very well stay in the majors, perhaps even as a starter, as he features a mid-90s fastball, an above-average slider, and a "needs improvement" changeup.
FROM LOS ANGELES (NL): RHP Gerardo Carillo
Carillo is what the scouts would call a "live arm," which means he throws hard but the bull better watch out. In 15 starts for AA Tulsa, the 6'1″ 22-y.o. has struck out 70 in 59⅓ IP (10.6/9IP) and walked 29 (4.4). The boys in Durham think he may be better suited as a late-inning reliever.
FROM LOS ANGELES (NL): OF Donovan Casey
Casey is repeating AA at the age of 25 and as a 20th Rd. pick out of Boston College. Scouts say his best tool is his throwing arm, with 15 assists in 2019 (but only three this summer, as folks no longer run on him), and also has above-average power. Looks like you're moving to left field, Rhett.
FROM SAN DIEGO: RHP Mason Thompson
Sorry Mr. Denaburg, but there's a new Mason in town. The older, but FAR more accomplished Thompson features the classic repertoire (FB/SL/CH/CV) with the heater and the slider most prominent. Like Gray, Thompson has had a taste of the majors and will be coming from AAA El Paso where he's gone 3-2 with seven saves, though the thin air in the AAA West has inflated his ERA to 6.08.
FROM SAN DIEGO: SS Jordy Barley
2021 has been the first one stateside for the 21-y.o. IFA. He's posted a line of .240/.333/.388 in 61 games for Low-A Elsinore. The Padres signed him for $1M in 2016 and he was ranked #30 by BA for his "quick-twitch, plus-plus speed, and bouncy, freakish athleticism." Obviously, he's still trying to turn those tools into skills.
FROM BOSTON: RHP Aldo Ramirez
The 20-y.o. Mexican is the youngest player here and the highest newly ranked of the four to join the MLB Pipeline at #8 (Adams is #10, Thompson is #13, Barley is #23). Ramirez is currently on the IL with "right elbow tendinitis" (you can roll your eyes, it's okay) but is already in the FCL for evaluation. Like all Rizzo RHPs, he throws in the mid-90s with a four-seam, low-90s with a two-seam, and is working on a mid-80sd change, and a high-70s curve.