The 2021 NationalsProspects.com Watchlist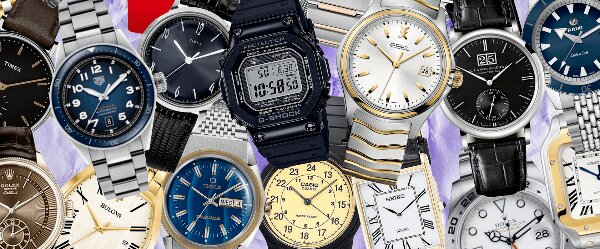 This is it, for better or worse (probably worse).
It's the earliest release since 2012, arguably because I'm pretty damn sure we're back to a wait-and-see mode for another 10-12 weeks at least.
Let's see if I can address the changes made (or suggested) since last month:
• Added Israel Pineda to the C's – He's getting talked about, even though that may be just to fill space/time.
• Added Yasel Antuna to the 2B/SS – Added to the 40-man roster to protect him from the Rule 5 Draft.
• Added Roismar Quintana to the OF's – He's getting ranked on Fantasy Baseball Dynasty League services major prospect lists.
• Added Steven Fuentes to the RHP's – See Antuna.
• Added Andry Lara to the RHP's – See Quintana.
• Added Seth Romero to the LHP's – Even though his stock has dropped like General Electric.
• Kept the 2019 DSL Guys & 2020 Draft Picks – Both categories are not full-fledged anyways. The former represents guys who were noticeable in the DSL last summer, the latter represents guys taken this summer in an unprecedented draft. (Boy, I do miss precedented times).
• Added Ben Braymer to Aged Out – Another this-year-only (we hope) category and his omission is mostly attributable to my copyeditor.
At this point, I don't think I need to remind anyone about the weaknesses and caveats of this list. Even in a normal year, it's to be taken with a tablespoon of salt. This year, that's probably more like a cup or a gallon.
Eventually, I'll add this to the tab and the sidebar but it'll largely be the same as last year with some editing, once the BA handbook (odds are better than even it'll be the only one I buy this year) is published.
In the meantime, feel free to discuss in the comments…
| | | | | | |
| --- | --- | --- | --- | --- | --- |
| C | 1B | 2B/SS | 3B | OF | RHPs |
| Reetz | Harrison | Antuna | Lara | Rhinesmith | Fuentes |
| Pineda | Mendoza | Cluff | Meregildo | Connell | Bartow |
| G. Diaz | Emiliani | Arruda | | Mendez | Rutledge |
| Murzi | | Martina | | Randa | A. Guillen |
| | | V. Peña | | Hurtado | Adon |
| | | | | Sanfler | McMahan |
| | | | | De La Rosa | Turner |
| | | | | Quintana | Dyson |
| | | | | | Peterson |
| | | | | | Willingham |
| | | | | | Yean |
| | | | | | Seijas |
| | | | | | P. Gonzalez |
| | | | | | Lara |
| LHPs | '19 DSL Guys | '19 IFAs | '20 Draft Picks | Aged Out? | Notables |
| Romero | Cedeño | Adonis | Cavalli | Banks | Tetreault |
| Teel | De La Cruz | Ju. Garcia | Henry | Barrera | Schaller |
| Cate | Geraldo | Lara | Infante | Braymer | Jo. Sanchez |
| Cronin | M. Gomez | Marquez | Powell | Corredor | Cuevas |
| Troop | R. Gomez | D. Martinez | Lindsly | Condra-Bogan | |
| A. Hernandez | Hiraldo | Quintana | Parker | Crowe | |
| Chu | Marte | E. Santana | | Freeman | |
| E. Lee | Montero | | | German | |
| Knowles | Rivero | | | A. Lee | |
| Ferrer | Rodriguez | | | M. Sanchez | |
| B. Peña | | | | | |