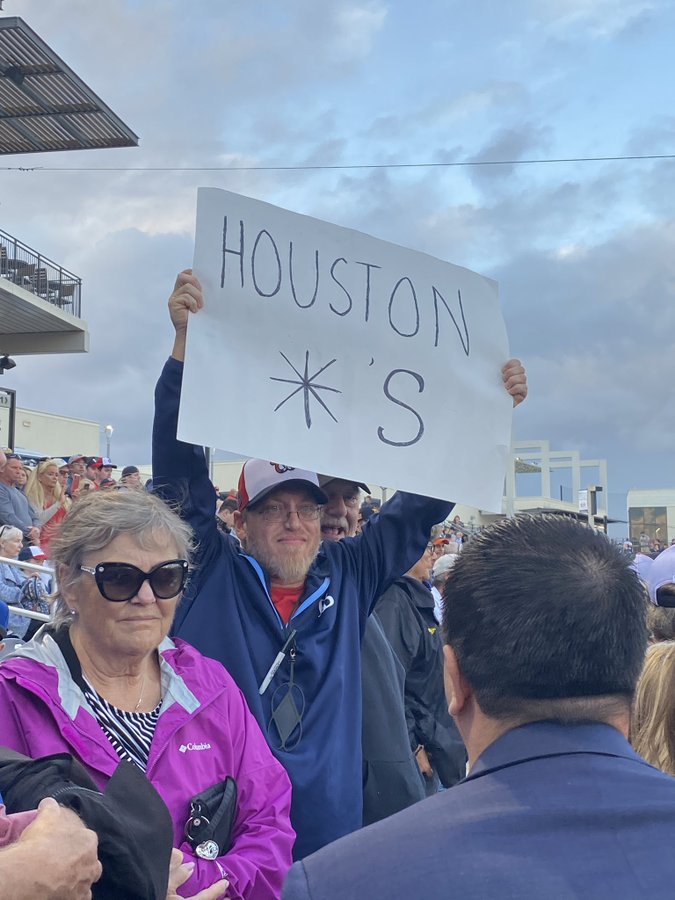 It's going to be a long season for Houston.
Most of the action was in the stands, not the field. That's pretty typical for high school football, but not for baseball.
The Astros were booed early and often, despite the game being in their own (albeit shared) ballpark. It didn't matter that Houston sent none of its regulars out to face the music. The fans, mostly Washington's, were ready to play them a symphony.
As for the game itself, it lasted a little less than a half hour, with Nats going in order twice and the Asterisks Astros striking out twice in two innings against Max Scherzer. The game went into a rain delay and was called 93 minutes later, though it also claimed Joe Ross, who had been warming in the 'pen to come in during the 3rd.
It's a pair of split squad games this afternoon, with these two teams rematching in West Palm Beach, and a road trip for "our guys" to Jupiter, Fla. to face the Marlins. The home game will be broadcast locally on WJFK 106.7FM while the road game can be heard via MLB Audio (Miami feed).