2020 Spring Training Thoughts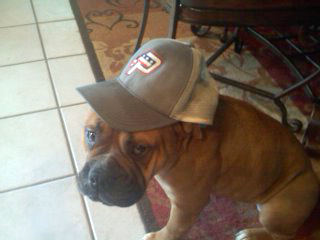 Spring Training has finally arrived with pitchers and catchers reporting yesterday and the first full workout today. This afternoon, we'll find out who's in the best shape of their lives.
Yesterday, the Nats released their non-roster invite list. This is of most interest to us, of course, because this is the first official acknowledgement that some of these players are back with organization. (Seriously, BA has still not released a new transaction post; MiLB does not have anything newer than Feb. 10 in the seven leagues that Nats have affiliates).
The good news is there are 13 guys who played last summer in the Nats minors; two more than last year. The bad news is that only two (2) of them are younger than 25 &ndsash; Luis García and Jakson Reetz. Joining them are watchlisters Wil Crowe and Jhonatan German. That's two fewer than last year.
Like a year ago, there's very little excitement for "our guys." This is, however, how it probably should be. World Series contenders shouldn't be reloading with more than one or two minor-leaguers.
Obviously, I'm referring to Carter Kieboom, who is very much the analog to Victor Robles last year (or perhaps more accurately, 2018). The drama will not be so much whether he'll play, but where and when. The odds are extremely long that Kieboom will break camp with the club. Best-case scenario: they keep him down just long enough to preserve an option (i.e. like Harper in 2012). Worst-case, he's kept down long enough to preserve his Super-Two status.
And that's assuming he'll hit. Some have noted in the comments that his late-season swoon (.726 OPS in the second half) may be indicative that he needs more time at AAA. Others worry about his defense, though as I've long noted, if the Nats are willing to tolerate Wilson Ramos or Daniel Murphy, no one who can hit will sit.
Crowe will be mentioned in the competition for the #5 SP. Even if Aníbal Sánchez turns into a pumpkin, the odds are still against Crowe, thanks to options: Joe Ross and Austin Voth have none, Erick Fedde has one.
Likewise, the options still left on Wander Suero and Tanner Rainey—and the slew of AAAA guys—make it very hard for someone younger to wedge their way in to the bullpen. Rizzo will almost always go with the veteran. They'll just have to wait for injuries or a flameout. Luckily, there doesn't appear to be massive sunk cost like last year.
MASN will be televising seven games this year but four of those games will be midweek, and three of them will be against the Yankees or Mets. But none of them will be against the Orioles. Color me intrigued about the "Homecoming Game" on March 24, even if it'll be a glorified intrasquad game.
Though it's gratuitous, I'll do some writeups for about three weeks to get back into the habit of writing every morning. Lord knows, I've had plenty of downtime this offseason. After that, we'll go into another slow period before the minor-league rosters are announced in early April.
As always, feel free to discuss in the comments. Fingers (and toes) crossed for some transaction news.