The 2020 NationalsProspects.com Watchlist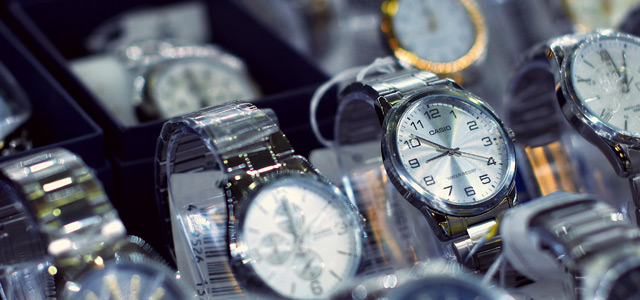 While I may have been waiting to see if the Nats were done on the trade front until January, the little burst of minor-league news last week kept this on the backburner until today.
This was easier to compile than a year ago, though I'm not sure why. The system still skews old and there's not much depth. Carter Kieboom remains "the coming thing," with Luis Garcia "the next man up."
Jackson Rutledge seems poised as the next great arm developed by the Nationals – a list that thins considerably after Stephen Strasburg, and especially when you limit the list to those not traded away. My worry for him in 2020 (call it the Fedde Factor™): Will GM Mike Rizzo resist the temptation to rush Rutledge to the majors if/when the bullpen falters?
Simply getting healthy might be the best Washington can ask for from its prospects in 2020, given that not one, not two, but three of its Top 10 prospects per Baseball America are either coming off surgery (Seth Romero, Mason Denaburg) or have yet to return to full strength (Yasel Antuna).
Now for the annual reminders….
• Most of these guys will not make it past High-A – Only a handful will make it to "The Show," and most of those will be bench/role/reliever-types. Despite what the Astros, Orioles, and Brewers might think, finding major-league players is a numbers game and it's not easy.
• It's not a depth chart – Players are listed primarily by the highest level they've played in the minors. For ten years, I've resisted the urge to alphabetize to make this point clear.
• It's not a prediction of usage – The Nats love to try infielders at multiple positions and it's not unusual for some pitchers to both start and relieve for multiple seasons. Position switches have happened in the upper minors (José "Orange" Marmolejos) and even the majors (Tyler Moore).
This is the largest list since 2014 because—unlike years past—I've mostly added names rather than subtract since I floated the trial balloons in late November. I'm sure I'll be kicking myself for this largesse next month when I get down to the "shorties" [insert Viandel Peña joke here] on the player capsules.
Once my support staff is up to the task, we'll add this to the sidebar and change out the 2019 tab up above.
The next few weeks will be spent building these out while waiting for the prospect books to arrive. From time to time, I'll let you know when I've finished a category or two, but you can also check to see when a category has been hyperlinked.
In the meantime, feel free to discuss in the comments…
| | | | | | |
| --- | --- | --- | --- | --- | --- |
| C | 1B | 2B | SS | 3B | OF |
| Barrera | Corredor | Freeman | Kieboom | G. Lara | Banks |
| Reetz | Harrison | Arruda | L. Garcia | Meregildo | Rhinesmith |
| Diaz | Mendoza | Martina | Cluff | | Connell |
| Murzi | Emiliani | V. Peña | | | Mendez |
| | | | | | Randa |
| | | | | | Senior |
| | | | | | Hurtado |
| | | | | | Sanfler |
| | | | | | De La Rosa |
| RHPs | LHPs | DSL Bats | DSL Arms | Notable Arms | Notable Bats |
| Crowe | Braymer | De La Cruz | Cedeño | Tetreault | Antuna |
| M. Sanchez | Teel | Geraldo | Gomez | Schaller | Jo. Sanchez |
| Condra-Bogan | Raquet | R. Gomez | Hiraldo | Cuevas | J. Garcia |
| Fuentes | Cate | Marte | Montero | Aldonis | D. Martinez |
| German | Cronin | Rivero | Rodriguez | A. Lara | Quintana |
| A. Lee | Troop | | | Marquez | Santana |
| Bartow | A. Hernandez | | | | |
| Rutledge | Chu | | | | |
| A. Guillen | E. Lee | | | | |
| Adon | Knowles | | | | |
| Irvin | Ferrer | | | | |
| McMahan | B. Peña | | | | |
| Turner | | | | | |
| Dyson | | | | | |
| Peterson | | | | | |
| Willingham | | | | | |
| Yean | | | | | |
| Seijas | | | | | |
| P. Gonzalez | | | | | |