Offseason Update: Sept. 14, 2019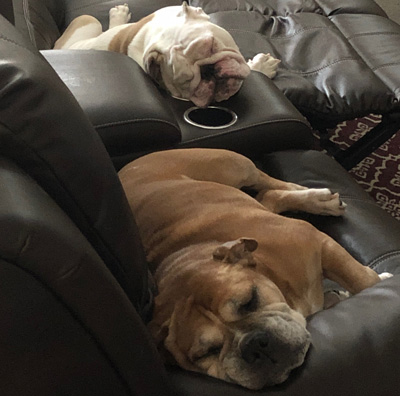 Fifty-one weeks ago, the big club was eliminated from the N.L. East. Last night, with the team's ace pitching, they were shut out, 5-0 to reduce the tragic number to six.
Even if they had won, we all know the gap is just too damn big to close. As hot as the big club has been, the Barves have basically kept pace. You can trot out all the bromides about pride, but for the next 15 games the Nats are playing for the wild card. Period. Full stop.
THE ELEPHANT IN THE ROOM
I bring this up not because the big club is all there is to talk about right now, but because a certain GM has presided over Washington for more than a decade. He has been stuck on third base, where he was born, yet to have a player he has drafted in the second round or later make it DC and contribute for a significant period of time.
At some point, the failure of the Washington Nationals to play on October 13 or later has to blamed on the GM. He inherited two #1 overall picks. He's had six managers in 11 seasons, twice choosing one with no managerial experience and letting one with 22 years experience go after 192 wins in two seasons. He couldn't build a bullpen if you gave him a hammer, nails, plywood, and a steer.
Somehow, he's managed to hide behind the myth that he's handcuffed by the "luxury tax" and the Lerners' parsimony, never mind that the Nats have had a Top 10 payroll for the past three seasons (including this one). He's made a few shrewd trades early (Wilson Ramos, Tanner Roark) but lately, he's given away more talent than he's gotten back. Even if you give him credit for cleaning up after Bowden in the Dominican and producing Juan Soto and Victor Robles, does that offset everything else?
THE STATE FOF THE NATIONALS FARM
That's the question for the owners to answer because this offseason is Rizzo's last before his contract is up. This is related to the farm because it's still pretty clear that Carter Kieboom and Luis Garcia will be counted on as either replacements or trade chips, as Anthony Rendon is almost certainly not returning and Stephen Strasburg very well might.
As noted in the comments, there does appear to be some new candidates for the back of the rotation in Wil Crowe, Mario Sanchez, and perhaps even Andrew Lee. Jacob Condra-Bogan and Frankie Bartow have also emerged as possible contenders to fill the gaps in the bullpen while a trio of lefties (Carson Teel, Nick Raquet, and Tim Cate) showed promise in High-A.
Beyond the aforementioned position players, there are handful of longshots – Cole Freeman as a potential late-bloomer and maybe Jakson Reetz, especially if Spencer Kieboom's injury turns out to be worse than they've let on (because that never happens with the Nationals, right). Nick Banks might be in the mix, too, but he could also be the next Jake Noll. Alas, only Garcia and Cate are younger than the league average (see previous parenthetical).
Overall, things are looking better than a year ago, if only because Rizzo did minimal damage in July.
DSL NATIONALS
About the best thing you can say about the 2019 D-Nats is they were young. The hitters were a shade younger than the league average (17.5 vs. 17.7) and the pitchers were significantly younger (17.8 vs. 18.3). However, this was also true a year ago, and that team finished at .500. This year's team started with seven straight losses and finished 20 games under at 22-42.
The offense was 42nd out of 45 teams, about 3/4 a run below the league average, while the pitching was 36th and nearly a full run worse. Thus, all we can really say is what's in the box scores, and that's always problematic, never mind the small sample size.
Without further ado, the Top 5's:
TOP 5 BATS
TOP 5 ARMS
1. Raymi Gomez, LF/RF
.271 GPA, 5HR, 32RBI
1. Ronni Montero, RHSP
2.36/3.80/1.29, 1HR in 42IP
2. Daniel Marte, CF
.252 GPA, 5HR, 9-3B, .448 SLG
2. Bernardo Hiraldo, RHSP
4.86/3.11/1.45, 1.17 BB/9IP
3. Angel Geraldo, 2B/SS/3B
.236 GPA, 30RBI
3. Manuel De La Rosa, RHRP
6.27/3.58/1.21, 10.1 K/9IP
4. Christopher De La Cruz, 1B/LF/CF
.233 GPA, 14SB, 2CS
4. Kevin Rodriguez, RHRP
2.67/3.87/1.39, 10.4 K/9IP
5. Yoander Rivero, SS/2B
.230 GPA, 23BB, 9E
5. Bryan Caceres, RHRP
4.11/3.81/1.51, 0HR in 35IP
An honorable mention goes to Ivan Murzi, who split time with several catchers which limited his ABs. No such luck for the pitchers, as the five above were the only five who had who FIPs below 4.00. Folks interested in seeing the full team's statistics can find them here.