| | | | |
| --- | --- | --- | --- |
| Team | Yesterday | Today | Pitching Matchup |
| Fresno | Lost, 3-2 | vs. Iowa, 10:05 p.m. | TBD vs. Alzolay (1-1, 3.12) |
| Harrisburg | Won, 4-3 (10 inn.) | vs. Reading, 7:00 p.m. | Fuentes (3-0, 1.29) vs. Romero (0-3, 7.84) |
| Potomac | Won, 7-1 | @ Fayetteville, 7:00 p.m. | Teel (2-0, 2.90) vs. Hansen (4-1, 1.19) |
| Hagerstown | Postponed | vs. West Virginia, 7:05 p.m. | Peguero (2-4, 2.63) vs. Florido (2-2, 3.95) |
| Auburn | Opening Day | @ Batavia, 7:05 p.m. | TBD vs. TBD |
Iowa 3 Fresno 2
• Voth (L, 3-5) 7IP, 5H, 3R, 2ER, BB, 7K; 1-2, 2B
• Copeland 1IP, 0H, 0R, 0BB, 1K
• Kieboom 1-3, R, BB
• Snyder 1-4, R, HR, RBI
An unearned run in the top of the 1st proved especially costly as the Cubs edged the Grizzlies, 3-2 and even the series at 1-1. Austin Voth lost for the fifth time despite his best outing of the year: three runs (two earned) on five hits and one walk while fanning seven. Scott Copeland and Fernando Rodney both put up a goose egg to keep Fresno within striking distance. Alas, the Grizzlies were limited to five hits, including a double by Voth and Brandon Snyder's 13th HR. Carter Kieboom was the sole batter to reach base twice with a single and a walk.
Harrisburg 4 Richmond 3 (10 inn.)
• Crowe 6IP, 5H, 3R, 3ER, BB, 9K, HR
• Mills (W, 1-1) 2IP, 1H, 0R, 0BB, 1K, HBP
• Garcia 3-5, R, RBI
• Sagdal 1-3, BB, RBI
Harrisburg got three runs in the 8th—two on a wild pitch and an error—to tie it at 3-3 and prevailed in 10 innings, 4-3 over Richmond. Wil Crowe gave up all three Flying Squirrels runs on five hits and a walk but struck out a career-best nine in six innings. Jonny Venters and Aaron Barrett each put up a goose egg while Jordan Mills worked around a leadoff double in the 9th and a hit batsman in the 10th to win his first game of the season. Luis Garcia, who's slashing .349/.391/.395 in June (10 games), drove in the gamewinner with his third single. He scored the tying run in the 8th when the aforementioned wild pitch bounded off the backstop and towards first base and Richmond pitcher Sam Moll threw wildly trying to throw out the runner (Hunter Jones) at the plate.
Potomac 7 Fayetteville 1
• Johnston (W, 6-7) 6IP, 4H, R, ER, 0BB, 8K
• German 2IP, 0H, 0R, 0BB, 1K
• Canning 3-5, R, HR, 5RBI
• Corredor 2-3, R, BB, HR, 2RBI
• Reetz 1-2, 2R, 2BB
Gage Canning and Aldrem Corredor both homered and drove in all seven runs as the P-Nats drilled the Woodpeckers, 7-1 in the series opener. Kyle Johnston bounced back from two horrific outings to notch his sixth win and sixth quality start with… wait for it… six innings of one-run ball on four hits, no walks, and eight whiffs. Jackson Reetz singled once, scored twice, and drew two walks as Potomac collected nine hits and five walks total while overtaking Frederick for third place in the C.L. North.
Hagerstown vs. West Virginia – PPD
After just one rainout in April and one in May, Hagerstown got rained out for the second time this week. They'll make this one up on Saturday with a twinight doubleheader starting at 4:05 p.m.
Auburn – OPENING DAY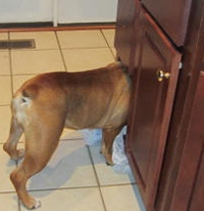 Our copyeditor can't seem to find the Doubledays roster, but yesterday the Nationals announced the signing of 20 picks, not including top pick Jackson Rutledge or 3rd and 4th Rd. picks Drew Mendoza and Matt Cronin, who are still busy making their coaches rich with players on partial scholarships with the College World Series.