The Preliminary 2019 Watchlist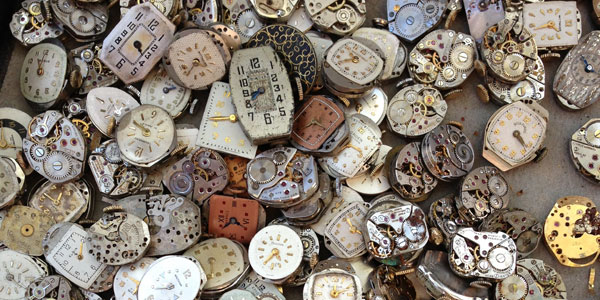 With the passing of Thanksgiving, it's time to take a look at the next edition of the watchlist – 2019, our ninth one since the inaugural watchlist in November 2010.
While everyone and their grandmother seems to favor rankings, I've always preferred to not focus on enumeration because (A) it's specious (B) it leads to pointless arguments over position (3) incumbency seems matter more than reality – take a look at the MLB Pipeline and you'll see two guys in the Top 10 who will see plenty of PT in 2019: physical therapy, not playing time.
In my opinion, seeing the names listed out by their projected usage gives a better idea of how deep (or shallow) the system truly is.
With that "said," let's revisit the caveats…
• It's not a depth chart. It's ordered by the highest level played to date. The guys at the top of the column are not necessarily better than the guys at the bottom.
• It's (mostly) based on 2018 usage. The Nats have a history of rotating IFs between 2B, 3B, and SS and are usually not very strong at 1B or the corners of the OF.
• It's preliminary. I'm relying on readers to write in with omissions, criticisms, and/or suggestions because my time is more limited than it used to be.
These are the players that have caught my eye in the course of doing the season reviews, or in some cases, the ones I've seen play in person at Potomac. I don't lend too much credence to his draft position or the bonus he was paid because that's not necessarily a function of talent, but the market.
While I'm (painfully) aware that those two factors will influence playing time, I do pay attention to situations where a guy doesn't get shifted from a defensive spot where he's racking up the errors or from the lineup when he's racking up the outs. Granted, this is usually in short-season ball, where the sample sizes are small anyways.
I'm putting back the "notables" this year to answer the inevitable "but what about" questions while noting the number of players to appear both in the category and in the majors for the Nationals is just four over seven years of the category (Brian Goodwin, Jimmy Cordero, Jefry Rodriguez, and Cole Kimball).
So let's kick off the 2018-19 offseason, and take a look at what we got here:
| | | | | |
| --- | --- | --- | --- | --- |
| C | 1B | 2B | SS | 3B |
| Read | Corredor | Monasterio | Kieboom | Noll |
| Pineda | Chisholm | V. Pena | L. Garcia | Meregildo |
| W. Perez | Emiliani | D. Hernandez | Jo. Sanchez | Pogue |
| Vega | Arias | | | |
| G. Diaz | | | | |
| OF | RHP | LHP | Notable Bats | Notable Arms |
| Robles | McGowin | Braymer | Marmolejos | Dragmire |
| Johnson | Williams | Raquet | Ward | Williamson |
| Agustin | Bourque | Fletcher | Wiseman | Crownover |
| Canning | Crowe | Chu | Sagdal | Baez |
| O'Connor | Sharp | Teel | Barrera | S. Romero |
| Connell | Tetreault | Ferrer | Antuna | J. Mills |
| Wilson | M. Pena | B. Pena | Dunlap | Guilbeau |
| Rhinesmith | B. Hill | Cate | Harrison | Irvin |
| Senior | A. Guillen | A. Hernandez | Flores | Schaller |
| B. Fernandez | Peguero | | | |
| Hurtado | Adon | | | |
| | Strom | | | |
| | N. Gomez | | | |
| | P. Gonzalez | | | |
| | C. Romero | | | |
| | Jameson | | | |
| | Denaburg | | | |